Zubiri: I'd have this guy (Duterte) any day
In a brief media interview on Friday, Senator-elect Juan Miguel Zubiri said that he'd have incoming president Rodrigo Duterte any day, amidst full-blown criticisms the latter has been receiving from the public.
"I'd rather have a foul-mouthed mayor as president (who is) effective in governance than a sweet-talking, eloquent politician who is nothing but corrupt and incompetent," Zubiri said.
The returning senator said that people should accept who Duterte really is.
"For the record: People should understand that this president is really like that," Zubiri told the media.
"As a mayor siga sya. That's how he is," he added.
He also said that "(i)t's never been this good for Mindanao," as he expects meeting with Duterte on Friday night to thank him because he owes his win to the mayor.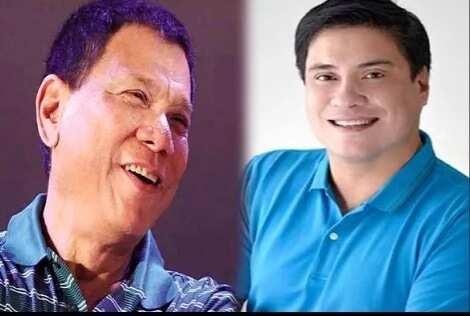 In his recent press conferences, Duterte is being grilled by Filipinos for his statement that journalists are being murdered because they have done something wrong or they are corrupt. Several allies of the mayor defended him by saying that his pronouncement was taken out of context and that he was merely expressing his views.
Several media groups, however, condemned the incoming president and said that nothing can justify the killings of journalists even if in reality, some of them are really corrupt.
It did not stop there. The Davao City mayor was also caught catcalling GMA-7 reporter Mariz Umali in one of his aired press conferences. However, he said that whistling is not a form of sexual harassment albeit the fact that it is considered as such under the Women's Code, an ordinance in his very own Davao City.
In response to these, Duterte's executive assistant Christoper Go announced on Friday night that there would be no more press conferences for the meantime in order to eradicate errors.
"Sa ngayon walang press con para walang mali," said Go.
On Thursday night, the incoming president demanded Manila reporters to never come back to his city. Today, he has decided to make his official statements, announcements, and interviews through state-owned television station PTV-4.
"Iko-course through niya through state-owned stations 'yung press releases, 'yung mga interviews," Go added.
RELATED: WATCH: No presscon for Duterte for now
Source: KAMI.com.gh