Duterte to leave police officer's fate to the NPA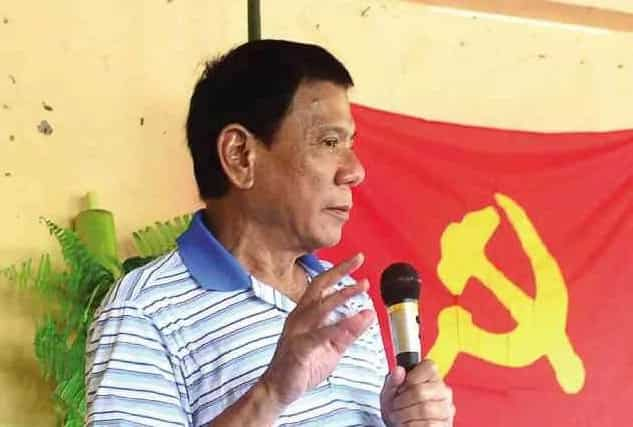 President-elect Rodrigo Duterte has backtracked on his appeal for the release of Chief Insp. Arnold Olgachen, and is now leaving the fate of the abducted police officer to the New People's Army (NPA).
"I'm sorry for that guy. I'll leave his fate to the NPA," Duterte was quoted as saying in an article by the Inquirer.
Olgachen was abducted when communist guerrillas raided a police station in the town of Governor Generoso in Davao Oriental province. The armed group of the Communist Party of the Philippines (CPP) claimed that the raid was part of an anti-drug operation.
In a statement, CPP-NPA spokesperson in Southern Mindanao Rigoberto Sanchez also claimed that Olgachen was found to have in his possession a packet of illegal drug "shabu," allegedly showing the police officer's involvement in the illegal drug trade in the area.
Sanchez said that their group conducted the raid due to the inaction of local government officials and their supposed links to the illegal drug trade, which has used the coastal town of Governor Generoso as an entry point to the province.
Sanchez, NPA spokesperson in Southern Mindanao, said the NPA conducted the raid after receiving persistent reports that Governor Generoso, a coastal town, had become the entry point of drugs in Davao Oriental and that top provincial officials were protecting the illegal trade.
After learning about the NPA claim, Duterte retracted his earlier appeal to release Olgachen and said that the NPA should try the police officer in its revolutionary courts and sentence him to 10 years of hard labor.
Just yesterday, May 3, the CPP-NPA was once again included in the United States' list of foreign terrorist organizations.
The US Department of State's Country Reports on Terrorism 2015 named the CPP-NPA as one of the 58 foreign militant organizations linked to terror activities the past year.
"Over the past few years, CPP-NPA has continued to carry out killings, raids, kidnappings, acts of extortion, and other forms of violence primarily directed against security forces," the report stated.
The report also noted that the Armed Forces of the Philippines attributed to the communist guerillas the deaths of 383 people, including 158 civilians, in encounters with government forces.
President-elect Rodrigo Duterte on several occasions has expressed interest in reviving the peace talks with the CPP, but the group said that ending the US presence in the Philippines is a precondition before any pact with the government can materialize.
Source: KAMI.com.gh