Catholic Bishop expects Duterte's rants against church
Archbishop Emeritus Oscar Cruz told the media that he was expecting Duterte's rage against the leaders of the Catholic Church so he was not offended at all by the latter's statements.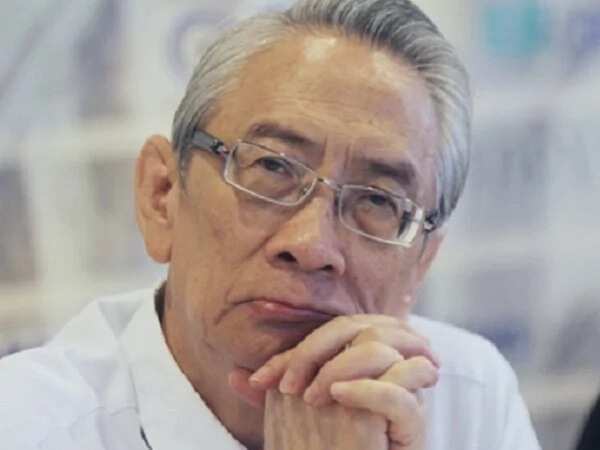 "Kung ang papa (Pope Francis) namumura niya eh, sino ba naman kami na obispo't pari na hindi nya pagmumurahin?" Cruz said.
In a press conference on Thursday, the incoming president alleged that he has been molested and abused as a child by a priest. He also criticized Cruz for saying that Duterte should file a case for it.
 "It's the pretension dito. Tapos you are advised, 'You know, Mayor Duterte if you are really a victim of abuse and the rest of your class, why don't you file a case.' Stupid statement! It happened when we were first years. That was in 1950s," he said.
"To whom shall we file a case? Itong si Oca Cruz, another idiotic bishop, who would you suggest to file a case? Where will we file a case? That's act of lasciviousness. It prescribes in about five years, 10 years. There is no more crime. What court shall hear it? The priest? He's in hell, long time ago, he died," he added.
Cruz rebutted with a solution.
"Unang-una sabihin n'yo sa obispo. Isumbong n'yo sa obispo noong pari. At kung obispo mismo ang may pagkakamali, isumbong n'yo sa Papa. It is as simple as that," Cruz said.
Earlier, Duterte has also named the bishops who received expensive cars as charity or donation by the state lottery and priests who are abusive enough to molest and mistreat seminarians or children.
"Luxury cars for charity, mga bishops isa pang mga p***** ina. What a hypocrite society," an enraged Duterte said.
(Luxury cars for charity, these bishops are sons of a *****! What a hypocrite society.)
He also condemned the Church for telling the Catholics not to vote for him because he is a womanizer when its leaders abuse children and have their own children in violation of their vow of celibacy.
"When you fondle us when we were young holding confession while holding our prick and asking us what are our sins, and while you're fondling us while we are pouring out our sins, then you pretend to be the righteous institutions of this society, and then kung mag-atake kayo?" Duterte said.
RELATED: Despite criticisms, Robredo still supports Duterte
Source: KAMI.com.gh