Dribae and Security Guard Bae: Newest online sensations!
Meet the newest Internet viral sensations the jeepney dribae (driver) and the security guard bae.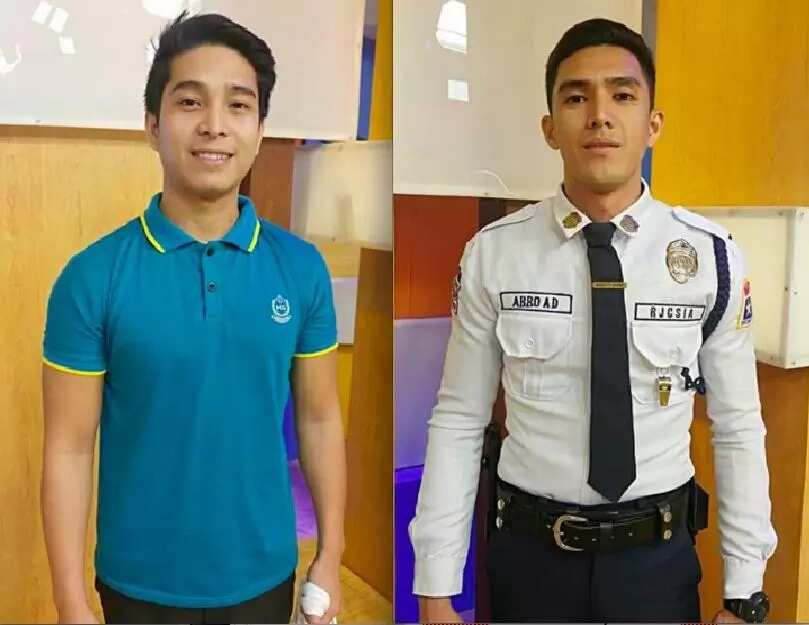 Last week we showed you the hottest blue-collared workers in the Philippines including Carrot Man, Palay Man, and the newest Gasoline Man. Now, we have two more men to be included in that list!
Meet Dribae and Security Guard Bae who both got widely known online when netizens shared their photos on their Facebook and Twitter accounts.
Dribae is a simple jeepney driver from Silang Cavite. His real name is Angelo Booc, 22 years old who already has two daughters. Angelo wasn't able to finish his studies because he had to work immediately right after high school. He shared that he also became a carwash boy and a messenger before becoming the dribae. If you wanna catch him, go to Tagaytay city and you might just be able to ride with this famous dribae.
Security Guard Bae is Amir Abbo who works as a security guard at Gateway Cinema.  Unfortunately ladies and gentlemen, he's already married. Amir was surprised to receive such positive comments on his appearance because he merely wanted to share his photo online to his wife who's currently in Sorsogon.
The two were called and interviewed by GMA 7's morning talk show, Unang Hirit. They were both asked about their reactions to their online fame, Angelo replied that he feels "flattered" and happy because he feels appreciated as a driver. Amir, on the other hand, confessed that he's not yet used to all the attention he's getting.
The two also shared that both their wives are happy at the positive attention they're getting ever since they went famous online.
Both of them also said that they want to try being an actor in the showbiz industry.
Do you think these two will make good actors?
(Photos from Unang Hirit)
RELATED: GALLERY: Jeyrick Sigmaton is Carrot Man no more
Source: KAMI.com.gh