Media set-up no longer allowed in Duterte party
The rift between incoming president Rodrigo Duterte and the Philippine media seemed to be getting wider as media broadcasts are now barred from his thanksgiving party in Davao happening on Saturday, June 4.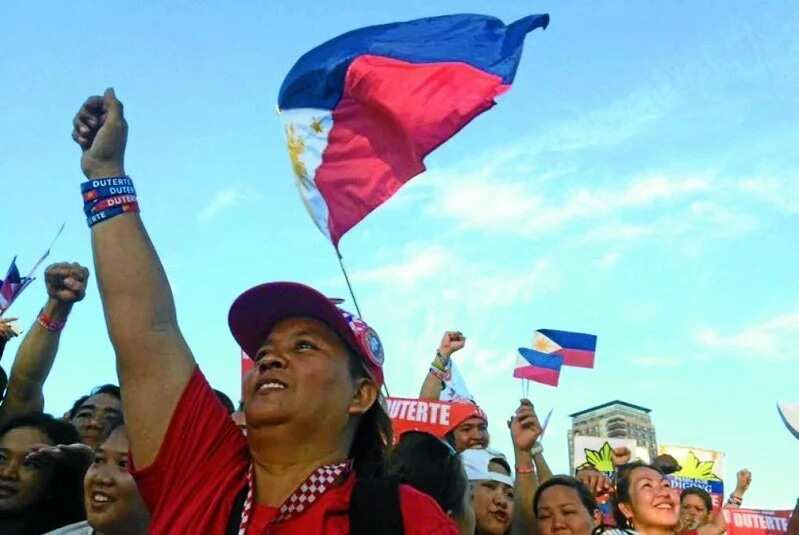 Event organizers announced before 8 AM on the day of the party that they are no longer allowing media groups inside a prepared area near the stage.
Live footage of the event will only be streamed through Radio Television Malacañang (RTVM) and the state-run People's Television Network (PTV4).
This sudden change comes after Duterte's camp announced the night before that the Davao mayor will no longer be holding press conferences.
According to Bong Go, executive assistant of the Davao mayor, all interviews and announcements will now go through PTV4.
The changes in Duterte's media relations are the result of the recent controversial statements from Duterte about media killings and his catcalling a female reporter that caused indignation from local and international media groups.
According to Kat Dalisay, organizer of the party, they were instructed by "higher authorities" about the new protocol for media. She said she could not explain the reason for the new instructions.
"Sinabi lang na may bagong protocol na RTVM and PTV4 yung for media rin (They just said that there's a new protocol and that only RTVM and PTV4 will cover for media)," said Dalisay.
Source: KAMI.com.gh