Incoming president Rodrigo "Digong" Duterte slammed the Catholic Church again on Thursday by alleging that the institution is as hypocritical as its leaders are also capable of engaging in corruption and abusing children while appearing to be a representation of morality.
The Davao City mayor also hit the members of the media during his press conference at the presidential guesthouse.
Duterte named the bishops who received expensive cars as charity or donation by the state lottery and priests who are abusive enough to molest and mistreat seminarians or children.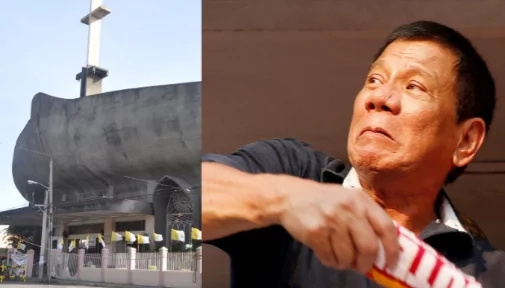 "Luxury cars for charity, mga bishops isa pang mga p***** ina. What a hypocrite society," an enraged Duterte said.
(Luxury cars for charity, these bishops are sons of a *****! What a hypocrite society.)
He also condemned the Church for telling the Catholics not to vote for him because he is a womanizer when its leaders abuse children and have their own children in violation of their vow of celibacy.
"When you fondle us when we were young holding confession while holding our prick and asking us what are our sins, and while you're fondling us while we are pouring out our sins, then you pretend to be the righteous institutions of this society, and then kung mag-atake kayo?" Duterte said.
"I can sit the whole six years of the presidency exposing you and attacking you. I can lose my life and honor anytime. I will not die if I don't become president. So don't f*** with me!" Duterte added.
Duterte has been the talk of the town recently when he said that most journalists who were murdered are corrupt and when he catcalled GMA-7 reporter Mariz Umali in a press conference which was televised nationally. However, his spokesperson Salvador Panelo said that the president-elect's statements are taken out of context and that he did not mean to offend the reporter.
Source: Kami.com.ph