EU congratulates Duterte, hopes for continued cooperation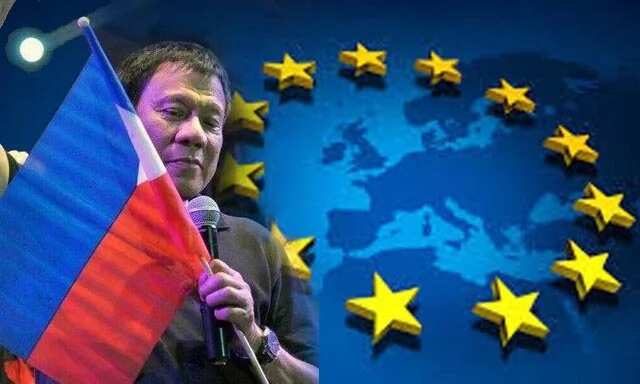 The European Union (EU) congratulated the Philippines' President-elect Rodrigo Duterte and hoped for the continuation of a strong partnership that is grounded in a long history.
In a letter to the Davao City Mayor, EU Council President Donald Tusk and European Commission President Jean Claude-Juncker expressed its support for the Philippines' effort to establish lasting peace in Mindanao and maintained its strong partnership with the country that is based on mutual interests.
"We are encouraged by the dynamic development of our relations and look forward to working with you on further strengthening our political, economic, trade and development cooperation," the letter read.
Before the elections, European Union (EU) ambassador Franz Jessen opined that the Philippines is on a good track and noted how the election of a new President was historic.
"These are historic times.  You will in a couple of days' time elect a new President, a Vice President, and a Congress.  We will see a new administration take shape, and new policies being formulated.  It is an important time in your history," Jessen said in a speech during the Europe Day celebration held at the Dusit Thani in Makati City, a few days before the May 9 elections won by Duterte.
"The country is on a good track, one of the fastest growing economies in Asean (Association of Southeast Asian Nations), and a country with a great potential that should be unleashed," he added.
Jessen noted that political cooperation facilitated for strong bilateral relations between EU and the Philippines in the past 25 years since the union first opened its office in the country.
"The Philippines and the EU are working together bilaterally and with Asean to address the global challenges that we both face," he said.
Towards the end of April, four European states approved a preferential deal with the Philippine government under the Aquino administration. Once established, a free trade agreement with the 28-member European Union can help the country establish a strong foothold in one of its biggest markets to date and also attract more investments from Europe.
The EU is currently ranked as the Philippines' fourth largest trading partner, third largest import source and fourth largest export market.
Source: KAMI.com.gh