Ex-zookeeper defends killing gorilla to save boy
The fatal shooting of a gorilla in a Cincinnati, Ohio zoo in order to protect a young boy's life has continued to be a controversial topic for the online community, with many people condemning the intervention of the zookeepers against the animal. However, a former zoo keeper said that killing the gorilla named Harambe was the right decision.
"I keep hearing that the gorilla was trying to protect the boy. I do not find this to be true. Harambe reaches for the boy's hands and arms, but only to position the child better for his own displaying purposes," Amanda O'Donoughue, a former animal handler, posted on Facebook.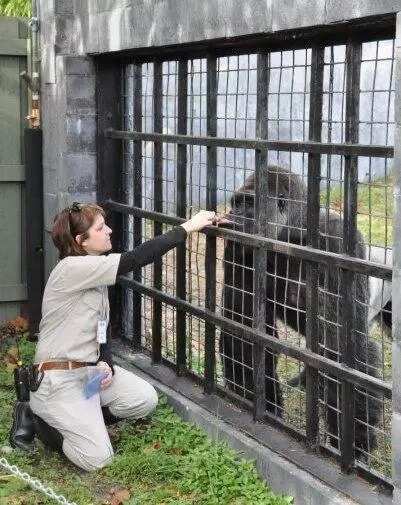 The ex-zookeeper added that there was a big chance that the child would be hurt by the gorilla, not due to malicious intent but because of the size and strength disparity between the two.
As to why the Cincinnati zookeepers did not just use treats to lure the gorilla away from the child, O'Donoughue explained that the animal handlers attempted to do so but it failed to lure Harambe away.
"Well, they attempted to call them off exhibit (which animals hate), the females in the group came in, but Harambe did not. What better treat for a captive animal than a real live kid!" she explained.
Many of the people who were outraged by the incident also criticized the zookeepers for not using a tranquilizer gun to neutralize the gorilla. However, the former animal handler argued that using a tranquilizer gun on the gorilla is too risky and could potentially hurt the child.
"A. Harambe would've taken too long to become immobilized, and could have really injured the child in the process as the drugs used may not work quickly enough depending on the stress of the situation and the dose, B. Harambe would've drowned in the moat if immobilized in the water, and possibly fallen on the boy trapping him and drowning him as well." O'Donoughue added.
Various animal rights groups are currently calling for fines against the Cincinnati zoo for killing the gorilla due to the animal handlers' own negligence. Thousands of supporters have also signed an online petition to demand justice for the fallen endangered animal.
Source: KAMI.com.gh