The Philippine National Police (PNP) is ready to face the consequences of the April 1 violent dispersal of protesting farmers in Kidapawan City, North Cotabato.
The Commission on Human Rights (CHR) is expected to file charges against PNP officers who used excessive force in dispersing the protesters.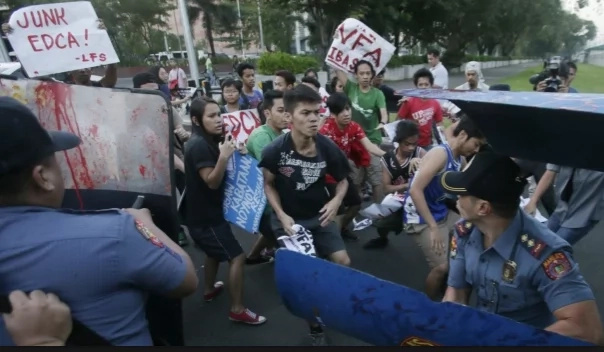 "The PNP will provide legal service and assistance to the policemen who will be charged in this incident," Chief Supt. Wilben Mayor, PNP spokesperson, told the media on Thursday at Camp Crame.
The PNP official also added that the police force is willing to fully comply and cooperate with the concerned government agencies that will require the involved cops and officials to answer the cases to be filed against them.
"Let us allow the policemen who will be made to answer the charges to answer these in the proper forum. If they will submit it to the Ombudsman or the DOJ, the particular agency will direct the concerned officers to answer the charges," Mayor added.
The CHR stated in its 46-page report that the PNP used excessive force and fired the first shot during the bloody dispersal of approximately 3,000 farmers in Kidapawan City who were protesting to be given rice and food supplies during the drought.
The Kidapawan incident left two of the farmers dead, two policemen seriously injured and a total of more than 100 injuries from both sides.
As a consequence for the bloody dispersal, certain personalities "must be investigated and responsible persons, prosecuted."
Aside from filing charges against involved policemen, the CHR is also planning to charge some of the protest organizers who took advantage of the farmers to advance their own agenda as well as some government officials who failed in their duty to protect the rights of the farmers for food during a drought, the report stated.
RELATED: Cops fired first shot in Kidapawan – CHR
Source: Kami.com.ph