With only twenty-seven days before she leaves her post, Senator Miriam Defensor-Santiago revealed that she was reflecting on her political life and its effects on her well-being.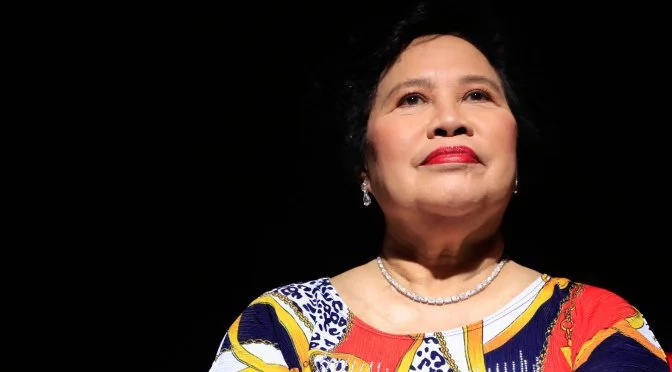 "I fully intend to recover, and I am rethinking the political life. It is very soul-devastating," the outgoing senator admitted on Friday.
The lawmaker also expressed her gratitude to her supporters who posted on her official Facebook and Twitter accounts to offer her their prayers, well-wishes and support as she was treated in the intensive care unit of the Makati Medical Center.
Defensor-Santiago is still staying at the hospital but has been transferred from the ICU to a private room. She is also currently undergoing treatment for pneumonia and complications of her lung cancer.
The feisty senator entered politics in 1992 and lost a close presidential race to Fidel V. Ramos. She protested the victory of Ramos before the Supreme Court but was dismissed after winning a senatorial position in 1995.
Defensor-Santiago was then elected as a senator for two more terms – from 2004 to 2010 and 2010 to 2016, which will be ending on June 30. She ran again as a presidential candidate in the recent May elections but finished in fifth place, with Rodrigo Duterte winning a landslide victory.
Many analysts believe that her late-stage lung cancer diagnosis is one of the biggest reasons why she was not able to garner a lot of support during her campaign. Defensor-Santiago was diagnosed with cancer in 2014.
Last week, the senator also extended her medical leave from the senate after suffering anorexia – a side-effect of the anti-cancer pill she was taking which made it difficult for her to perform her duties.
"One of the medications [for cancer] has produced as a side effect of anorexia, which renders me physically weak," Defensor-Santiago wrote to Senate President Franklin Drilon.
RELATED: Pia Cayetano supports Duterte but disagrees with catcalling
Source: Kami.com.ph