In a press conference on June 2, the Philippines' incoming President Rodrigo Duterte cursed the United Nations (UN) for failure of solving the conflict in the Middle East.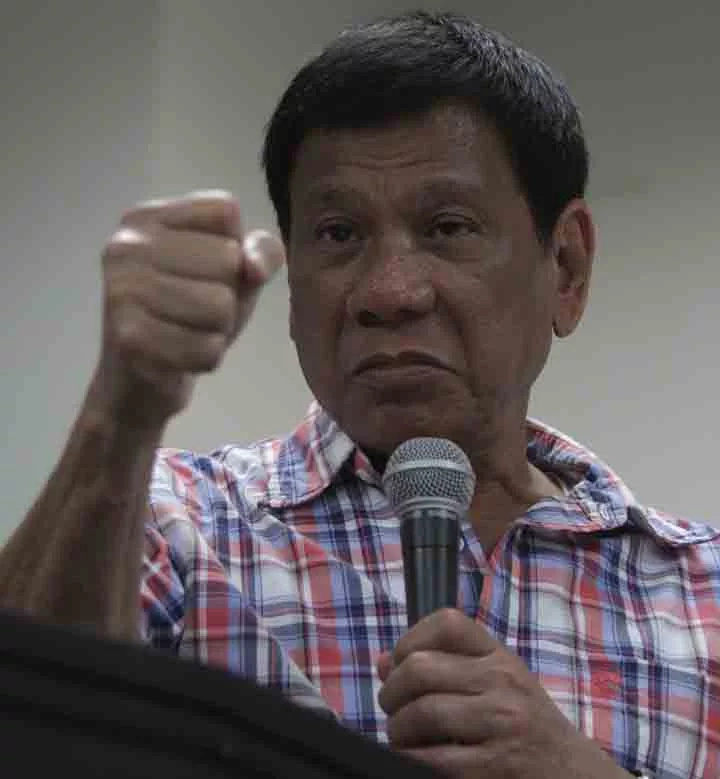 The outgoing mayor left harsh comments after a reporter asked his reaction on Thursday about a possible call "to file a suit" against him because of his tough comebacks, which also land him on international news.
Duterte's reply was: "Bullshit to them."
He criticized the possibility of being threatened with suits.
"Putang-ina kang UN. E hindi mo nga masolve-solve ang patayan diyan sa Middle East," the presumptive president stated. (You're a son of a bitch, UN. You can't even solve the killings there in the Middle East.)
The 71-year-old executive reasoned that they (UN) are killing people, cannot even lift  a finger in Africa and that they're butchering the black people there
Whereas on Thursday, Duterte told UN: "Tumahimik nga kayo." (You better keep quiet.)
"Do not force on me your code of conduct. You're not supposed to do that. I never signed anything which says that I have to behave in this manner or in that manner," Duterte added.
After calling Pope Francis a son of a bitch, Duterte now cursed the UN for its shortcomings.
It can be remembered that in November 2015 Duterte cursed Pope Francis for causing heavy traffic when the latter went to the Philippines in January t 2015. That was the time when Duterte was still running for the presidential post. In response to the former's remarks, the Catholic Bishops' Conference of the Philippines (CBCP) slammed Duterte in December the same year.
RELATED: Duterte ignores Robredo for another cabinet post
Source: Kami.com.ph