On Thursday, June 2, Korean ambassador to the Philippines Kim Jae-Shin paid a visit to president-elect Rodrigo Duterte's presidential abode in Davao City.
In an interview just outside the presidential guest house, Ambassador Kim expressed Korea's interest on strengthening its ties with the Philippines.
"I expressed my issues to the President and (he) also agreed with my point and both of our countries will closely cooperate for a mutually beneficial way," he said.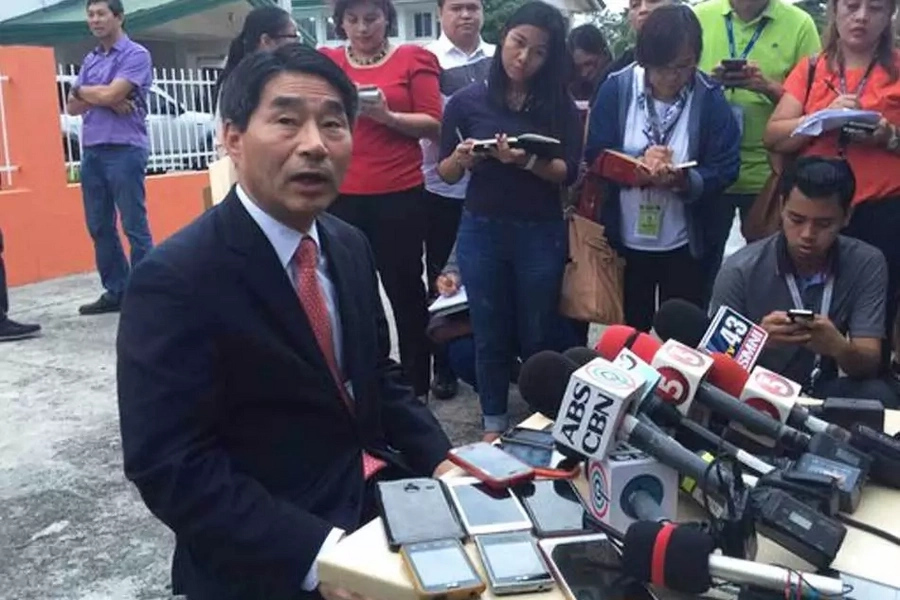 The ambassador also said that Duterte's irrevocable anti-crime stance encouraged investors from his country to do business here, noting that it would be easier now for interested Korean businessmen to come into the country.
The Korean government offered their proposals for the country's benefit, like developing Northern Mindanao's public works and transportation. They will be investing on the construction of the Panguil Bay Bridge, which will connect the cities of Tangub, Misamis Occidental and Tubod, Lanao del Norte. They will be present in the negotiations for Davao's railway project as well.
They also stated plans on improving the country's defense system, by donating $6.6 million to the Philippine National Police for new police equipment, such as motorbikes and patrol cars. The defense cooperation agreement between the two countries will also be strongly upheld.
"Our defense cooperation in the field of defense industry is also very important. We'll strengthen our cooperation," Kim stressed.
Source: Kami.com.ph