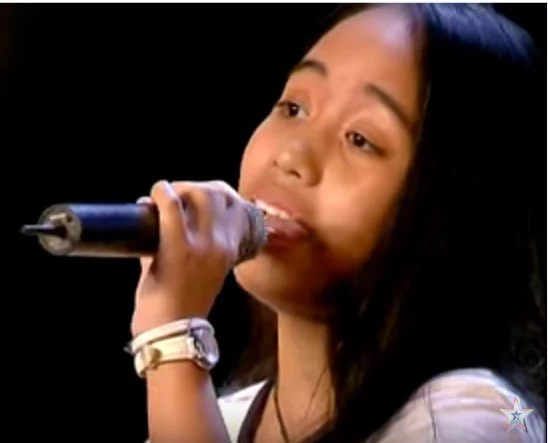 Another Filipino is making waves in an international singing competition. Barcelona-born Filipino, Dianne Kaye Jacob, 14, advanced to the grand finals of "Got Talent España", which is aired on local TV channel Telecinco, after her rendition of Alicia Keys' "If I ain't got you". She took almost half of all the votes received by the contestants in her group with a whopping 41 percent. All the judges gave Dianne a standing ovation for her impressive performace .
&list=PLHP1gHWO6AiWOCRgBHuPaFStz3cTAlVZh&index=6
"I'm very proud to have given you the golden buzzer (during the audition round) and you have a talent that will surely take you where you want to be," said TV host and judge Jorge Javier Vázquez in Spanish.
Dianne went straight to the semi-finals after getting the golden buzzer for her rendition of "Memory" from the musical "Cats". All judges, at the time of the audition, thought that she deserved the golden buzzer except for Jesus Vazquez. However, Vazquez, a popular Spanish TV host, apologized to the young singer and admitted that her extraordinary semifinal song surpassed her audition piece and proved him wrong.
In her audition, pop star Edurne was amazed by the 15-year-old's maturity and capacity to control her voice, while TV presenter-comedian Eva Hache called her "an angel."
Diane has been taking voice lessons for many years and has performed in several events in the Filipino community in Barcelona. She was once part of Barcelona-based Kudyapi Children's Choir, a choir for Spain-born children whose parents are Filipinos. Her parents hail from Ilocos and Dagupan.
Source: Kami.com.ph