At total of 2.4 million overseas Filipino workers (OFWs) will be able to benefit from the Supplemental Medical Assistance Program for OFWs (MEDplus) program of the Overseas Workers Welfare Administration (OWWA).
OWWA Administrator Rebecca Calzado said that these OFWs can avail of the one-time P50,000 medical assistance under the newly launched program if, and only of, if they get afflicted with dreaded diseases.
The program states that active OWWA and PhilHealth members who are diagnosed with and subsequently hospitalized due to a dreaded disease can avail of the program. They are eligible to avail of the benefits either in the Philippines or in their country of employment.
"We have initiated the MEDplus program because we know OFWs who are suffering from dreaded disease would need additional financial help because in most instances they could no longer work or they would require longtime treatment," Calzado said.
During the signing of the during the signing of the Memorandum of Agreement (MOA) with the Philippine Health Insurance Corporation (PhilHealth), Calzado revealed that the OWWA Governing Board has already approved a resolution for the allocation of P150 million for the implementation of MEDplus. This is part of their efforts to help the OFWs.
"MEDplus is part of OWWA's commitment to continually develop and implement welfare programs that are responsive to the needs of OFWs and their families. This collaboration with the PhilHealth will help our member-OFWs further reduce their medical expenses," said Calzado.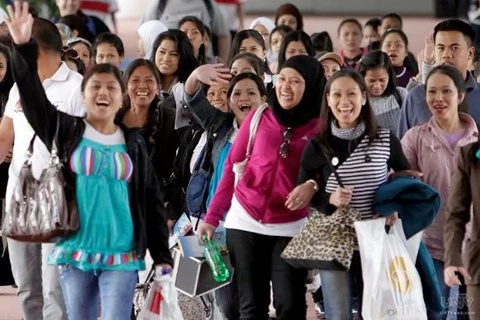 Calzado further explained that MEDplus will come to full implementation after the completion of the implementing rules and regulations (IRR). They are hoping that the IRR will be completed within the next 60 days.
The labor official also revealed that subsequent availments are allowed as long as the member has not reached the limit. It also has to be for the same dreaded disease.
Dreaded diseases included in the coverage include cancer and kidney ailments as well as emerging diseases such as Zika and Ebola viruses.
MEDplus, furthermore, matches the benefit granted by PhilHealth to its members under its case-rate system but will not to exceed P50,000 per member.
Source: Kami.com.ph