Former defense secretary Gilbert Teodoro visited President-elect Rodrigo Duterte in Davao to congratulate him personally and officially turn down the Department of National Defense position.
On Thursday, June 2, Teodoro said he dropped by the presidential guest house to thank Duterte for considering him for the Cabinet.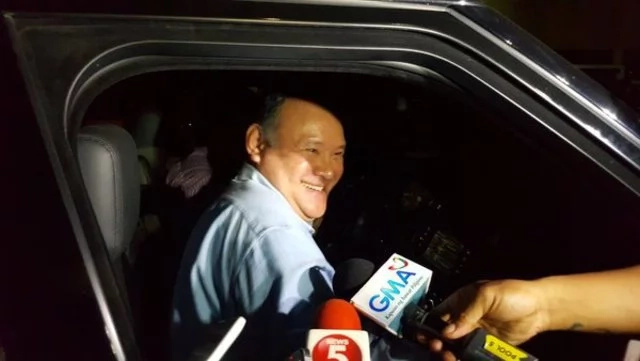 Two days ago, Duterte announced that the new defense secretary will be Delfin Lorenzana, a retired army general.
In an ambush interview on Thursday, Teodoro was asked why he declined the position, he said: "That's water under the bridge already. I'm not gonna talk about that. The important thing is a good person was chosen, new secretary-designate Del Lorenzana."
He added that he will help Lorenzana as a private citizen.
"I know his capability and I will support General Lorenzana in any way in a private capacity," said Teodoro.
Asked if he was offered another government position, Teodoro said he will be helping the new administration "as a citizen."
Teodoro had previously served as the defense chief under the administration of Gloria Macapagal-Arroyo.
In August 2015, he was named board chairman of Sagittarius Mines Incorporated.
Source: Kami.com.ph