Pimentel: 2 majority group leaders for Senate presidency
Senator Aquilino Pimentel III appreciated the ability of both incumbent Senate President Franklin Drilon and Senator Vicente "Tito" Sotto III to lead the Senate in the incoming 17th Congress.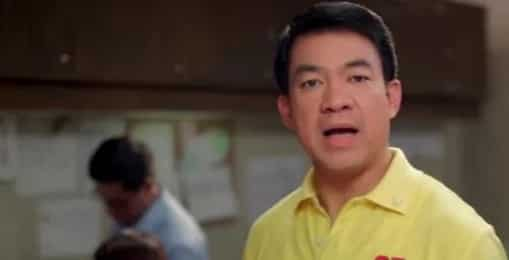 "I don't think a majority can be formed without talking to this two very organized groups and I congratulate them for being organized," Senator Pimentel told reporters, naming the groups of Drilon and Sotto.
When the senator was asked about his crucial race for the Senate presidency against Senator Peter Alan Cayetano since both of them are associated with President-elect Rodrigo Duterte, Pimentel said that they have different styles in doing things,
He added that the Senate has to be reorganized this July 25, the start of the session of the 17th Congress, and that there is enough time for the lawmakers to organize the new majority.
Meanwhile, Senator Antonio Trillanes IV said that he "believe(s) either of them (Sotto or Drilon) can lead the Senate," Trillanes told the media.
Senate President Drilon will continue to be the Senate president if other candidates for his post will not be able to garner the votes of 13 senators to form a new majority. He said that he holds the support of 7 senators, and only needs to have 6 more in order to retain his position.
Senator Sotto said that he has the solid support of 9 senators and is currently having talks with other senators including Senator Pimentel.
Senator Cayetano said that 15 senators had already committed to his bid for the senate presidential seat, among those are Senators Cynthia Villar and Senator Manny Pacquiao.
Alan Cayetano, Senate Majority Leader and vice presidential running mate of presumptive President Rodrigo "Digong" Duterte, has earlier confessed his interest in becoming the president of the senate.
"Wala pa akong nakitang senador na hindi interested na maging Senate President. Let's not be hypocritical about it," said Cayetano when inquired about his heart on the said post.
RELATED: Four-way race to Senate presidency heats up
Source: KAMI.com.gh