Cops fired first shot in Kidapawan – CHR
A 46-page report from the Commission on Human Rights (CHR) says that the police used excessive force and fired the first shot against the protesting farmers on April 1 in Kidapawan City.
The violent dispersal left two protesters dead and two police officers seriously injured. A total of 116 people from both sides sustained injuries during the bloody protest. The police were also able to arrest 81 farmers involved in the protest.
The report findings show that "the PNP fired the first shot…Worse, the arrest and detention of farmers-protesters were attended by excessive and unjustified force, which must be investigated and responsible persons, prosecuted."
Aside from blaming the police for firing the first shot and using excessive force against the protesters, the CHR also blamed the protest organizers for what happened during the protest. The CHR says that some of the organizers induced people to join the protest in order to advance their own agenda.
"The organizers were also found to have unnecessarily exposed the farmers-protesters to the violent consequences of their actions," the CHR explained.
The CHR described the provincial government as the root cause of the farmers' protest action. The report says that the government failed to protect and promote the right of the farmers to food and freedom from hunger during a drought.
The violent dispersal happened when more than 3,000 farmers experiencing drought asked the provincial government to provide them with rice and food supplies along Kidapawan-Davao Highway, North Cotabato.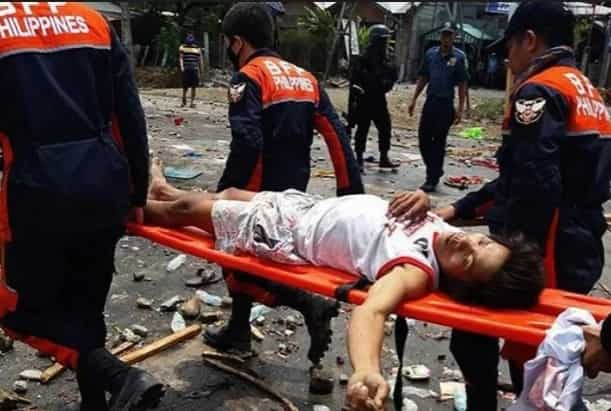 The CHR promised to give financial assistance to the families of the two protesting farmers killed and the 10 seriously injured persons from both sides.
The Kidapawan report from CHR would be sent to the Department of Justice (DOJ) and the Office of the Ombudsman for the filing of criminal charges against individuals, government agents and officials who violated human rights laws during the protest and the dispersal.
RELATED: KMP urges Duterte to accord justice for Kidapawan farmers
Source: KAMI.com.gh