Parents installed camera in baby's room, but they NEVER expected to see this… Really creepy and worth watching!
Sweet as they are, children sometimes do scary things. Even if, like me, you do not believe in the existence of the paranormal, babies will still manage to give you a good scare at times.
For example, if they decide to balance on the edge of their crib in middle of the night, probably while you're in the grips of your fifth dream.
READ ALSO: CCTV shows woman trying to kill her own infant son

At least that's what the security camera these parents installed in the baby's room captured.
READ ALSO: Daycare provider caught abusing babies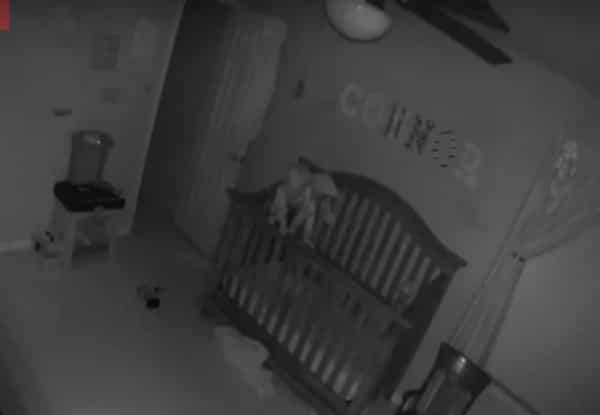 READ ALSO: Care Workers Beat An 85-year-old Grandma With Dementia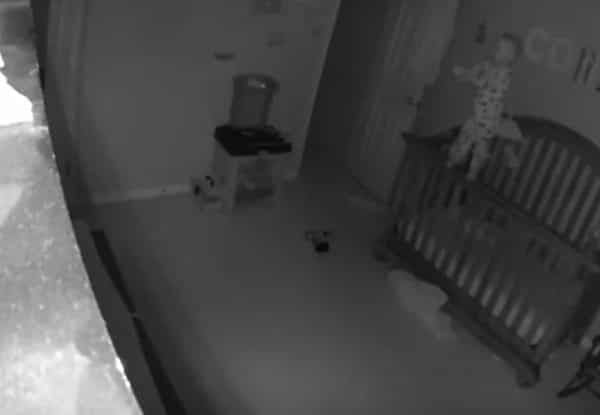 The video lasts just over 50 seconds, so I don't want to see comments like "all I see is a mom who does not come when the baby cries out to her".
Mom or dad were probably there in a minute. Parents also need to sleep!
Ghosts do not exist.
(Still, how lucky was it that when the baby fell it was backwards into the crib!)
Source: KAMI.com.gh