Don't misinterpret Duterte - Pimentel
On June 1, Senator Aquilino "Koko" Pimentel III urged the public to reconsider and not "misinterpret" President-elect Rodrigo Dutert's statement on journalism and media killings.
He clarified the President's words in an interview with the Senate, saying that while there is freedom of the press, journalists (as well as the public) also have to utilize this freedom responsibly. He claimed that because of the "nature of Filipinos", some may resort to violence, and the Constitution can only go so far to protect these kinds of people and their actions.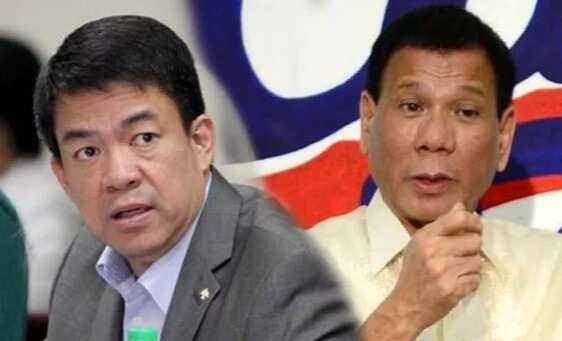 "But what has not been stated is that these people who violate the law by employing violence must be brought to justice. That's very important."
Pimentel is president of PDP-Laban, while Duterte is chairman.
Some reports have noted how the President-elect said that some journalist have been murdered because they either took bribes, took sides, or both. He stated strongly that being a journalist does not exempt one from assassination if, to quote,
He added further that pag binaboy mo isang tao. Your freedom of expression can't help you if you've done something wrong."
When asked if Duterte was trying to justify media killings, Pimentel denied it. He insisted that his statements were largely misinterpreted, and clarified that the President-elect only said the freedom of expression provisions in the Constitution will not always protect a journalist if he or she blatantly disrespects or defame an individual.
He also said that the President-elect only wanted to target murderers, even if they were journalist, and that
These statements that caused widespread outrage were uttered in a press conference yesterday, May 31, while he was presenting his Cabinet members in Davao City. Duterte was asked about how he would deal with media killings in the country, and he replied that journalists were to blame if they were murdered, and that journalists who take bribes deserve to die, stating that media corruption is prevalent in the Philippines.
RELATED: There was no mistake in Duterte's statement on media killings – Panelo
Source: KAMI.com.gh