Editor's note: This article is part of the Kami debate series on whether the late President Ferdinand Marcos should be buried in the Libingan ng mga Bayani. This is the opening remarks of the affirmative side represented by Erick Aquino who hails from Ilocos and who is a proud Marcos supporter. Kami.com.ph does not necessarily share the views of the author.
Ferdinand Marcos was one of the smartest presidents that the Philippines had. His vast contributions to the country were numerous and were fairly significant. I strongly believe that he should be buried in the Libingan ng mga Bayani for the simple reason: He deserves it.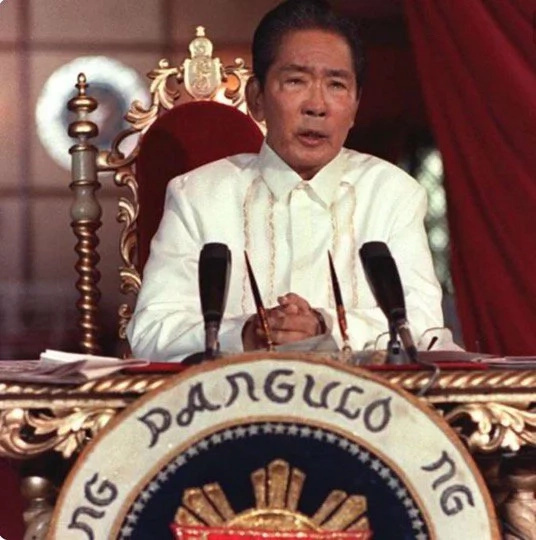 a. He was a war veteran. He deserves to be buried in the Libingan ng mga Bayani much like the guerrillas who fought and died for our freedom. Maybe there are proofs about the honors that were bestowed on him but we cannot disregard the fact that he fought valiantly for his country and was present in the Death March alongside the American and Filipino soldiers.
b. He was a president. As it is ought to be, he should be where he truly belongs. People put him to power two times. That alone gives us the idea that majority of the Filipinos voted for him. He had a lot of contributions especially on infrastructures such as CCP, Folk Arts Theater, PICC, National Arts Center, Nayong Filipino, Philippine Heart Center, Lung Center of the Philippines, San Juanico Bridge and a lot more. These infrastructures are being used up to now. The Bataan Power Plant is also one of his major contributions. He envisioned Philippines to be self-sufficient in terms energy usage and production. Overall, he had a very good masterplan for his beloved country.
c. He did what needs to be done. This is for the famous Martial Law. He proclaimed ML because he believed that it was necessary due to complete anarchy in the Philippines. There is a need for an action because the people were already uncontrollable. Thus, he applied the constitution. This gives us an insight that he was really a smart president and just follows what needs to be done, all under the constitution.
d. Back in 2011, both houses of congress passed a resolution calling for a national reconciliation and let Marcos be buried in the Libingan ng mga Bayani. The Marcos family should be granted their long-standing wish in order to heal old wounds and allow the country to move on from this long divisive issue. Close to 200 members of the House of Representatives signed the resolution, but this failed to change the mind of President Aquino, whose father, former Sen. Benigno Aquino Jr., was assassinated during the Marcos regime.
Marcos was never tried, nor convicted of ANY offense or moral turpitude. In contrast, he was still truly an inspiration and emulation of the millennials, (we can discuss the so called historical revisionism BUT let's focus on this issue.) This issue has been stopping us from recognizing that he is indeed a Former president, public servant, and soldier. If you want to bar the burial, WELL you must SUE the DEAD and acquire a merit for an absolute resolution that he must not be buried. Well, in what I see, there are more merits on why he must be buried than not.
What put Marcos down is a Revolutionary Government, which was then POLITICAL in nature. And so, Ferdinand Marcos, without a FINAL JUDGEMENT on his moral turpitude in any court can lead to conclusion that his removal from office was just a POLITICAL MOVE.
MOREOVER, THIS IS NOT AN ISSUE OF THE MARTIAL LAW VICTIMS, they may get their justice resolution in the COURT of the LAWS, it must not determine where the corpse of a former president will rest.
For him to be buried in the Libingan is not to dishonor those who 'heroically' died and neither to insult those 'heroes' who are officially recognized by our history books. To bury the man where he deserves to be is also to execute justice. That no matter how warped some people might see the man, we cannot deny that he did something for this country. And that we cannot deny.
To bury Marcos is not to exonerate the man. To bury him is to reiterate our sense of humanity and respect for the dead whichever side of history we are vehemently on.
To bury Marcos at the Libingan is to invite discussions on what the man really was, human as he is, and to put him in greater national discourse.
Let those who are long dead rest for they cannot defend themselves. Let our sense of justice be bigger than our personal pains.
We can vilify and continue to mock any dead man and put him in the magnifying glass of history and let all his deeds be judged and weighed by the scales of justice but we do not drag the bare skeletons and deny any human a proper burial.
That is not us. And we shall never become the perceived 'monsters' we fought hard to vanquish.
For what 'sins' can a dead man defend himself? For what amount of blood and hate do we need to atone and redeem a dead man?
With these, I firmly believe that Ferdinand Marcos deserves to be buried in the Libingan ng mga Bayani.