Senator Antonio Trillanes IV asks the Armed Forces of the Philippines (AFP) various questions during the confirmation hearing of almost two hundred (200) military officials on Wednesday, June 1.
One of his questions was: "What will be the military's actions in case a 'lunatic' president uses and abuses the power given to him?"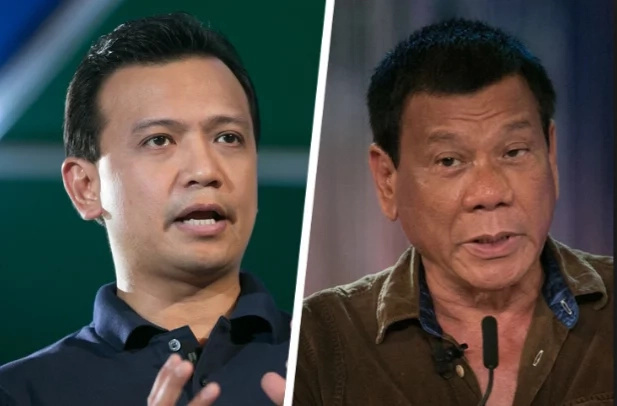 "Can I ask you sir regarding this hypothetical situation? If the Commander in Chief, the duly elected president would ask, out of a whim, the military to shoot all the civilians, what would now be the action of the Armed Forces in case such an order is given?" Trillanes asked, directing this query to AFP spokesperson Brig. Gen. Restituto Padilla.
Spokesperson Padilla said that the situation happened during the people power revolution back in 1986 which brought about the ouster of former President Ferdinand Marcos.
"Based on history, the military never fired a shot because within the ranks of the military leadership, a serious debate was conducted," Padilla said.
When Senator Trillanes threw a question on whether the event would be dealt with on a case to case basis, Padilla answered "I would suppose, sir."
"Because Edsa II happened also and the leadership of the Armed Forces withdrew their support against an incumbent president or a duly elected president," Trillanes said, referring to another people power which ousted former President Joseph Ejercito "Erap" Estrada.
"So it's clear to the Armed Forces in case you have a lunatic for a president in the future—it's just a hypothetical situation—who will now use and abuse the power given to him and assume that the Armed Forces will just follow every order given to them. So it's reassuring to hear that, sir," Trillanes added.
Although Sen. Trillanes has been publicly attacking incoming president and Davao City Mayor Rodrigo "Digong" Duterte, he earlier assured the latter and his fellow countrymen that he will not be a hindrance to the reform initiatives he plans to push in our government and that he will continue to fight for his advocacies as a legislator.
RELATED: Duterte reveals bank records
Source: Kami.com.ph