A story of a family watching a groom had sex with his bride on their first night went viral, but apparently it was fake.
First published in March by East Asia Tribune, the story along with its photo went around the internet over the weekend. However, this is a classic example of sensationalized news or yellow journalism.
READ ALSO: LOOK: Family practices tradition of watching newlywed members make love for the first time
Buzzfeed narrated reasons why the story is a hoax. First, the original source of the fake story is a tale allegedly shared by a relative of the groom who snapped the photo. However, the viral photo has no links to the original source.
The website added that a similar photo has been going around in China as a meme in 2013. The same story comes with the photo claiming that family members watch the newlyweds have sex.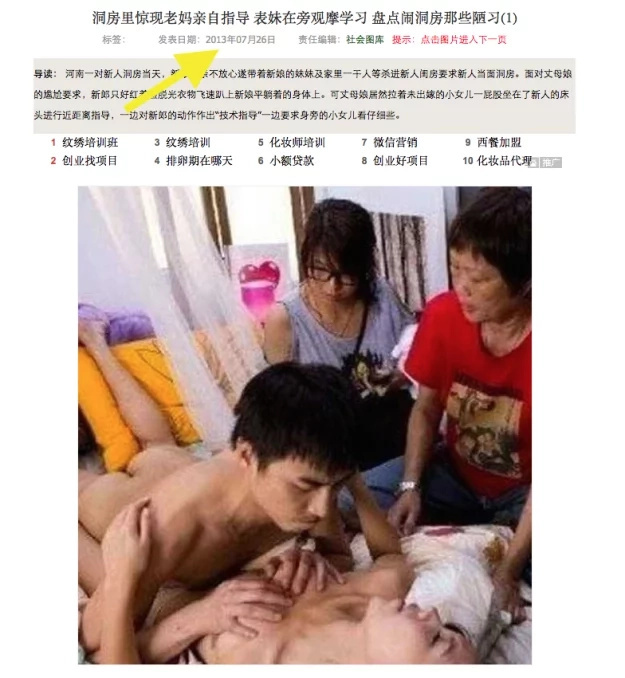 The biggest debunking reason cited by Buzzfeed is that East Asia Tribune probably picked up the image; flipped it; and photoshopped it. Singaporean website Mothership.sg claimed the photo is actually a behind-the-scenes still from "Due West: Our Sex Journey," a 2012 softcore porn made in China. The props seen in the set is the same in the photo.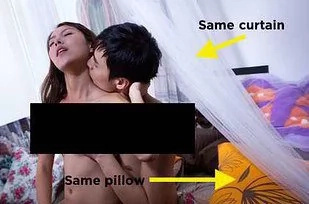 The East Asia Tribune website also has a shady background. Domain registration records show that the website was put up on March 23. There is also no Asia News Union Service, which it claimed it founded.