Charice Pempengco lands on men's magazine cover
Charice Pempengco creates history as the first lesbian to grace the cover of MEGA Man magazine for the month of June.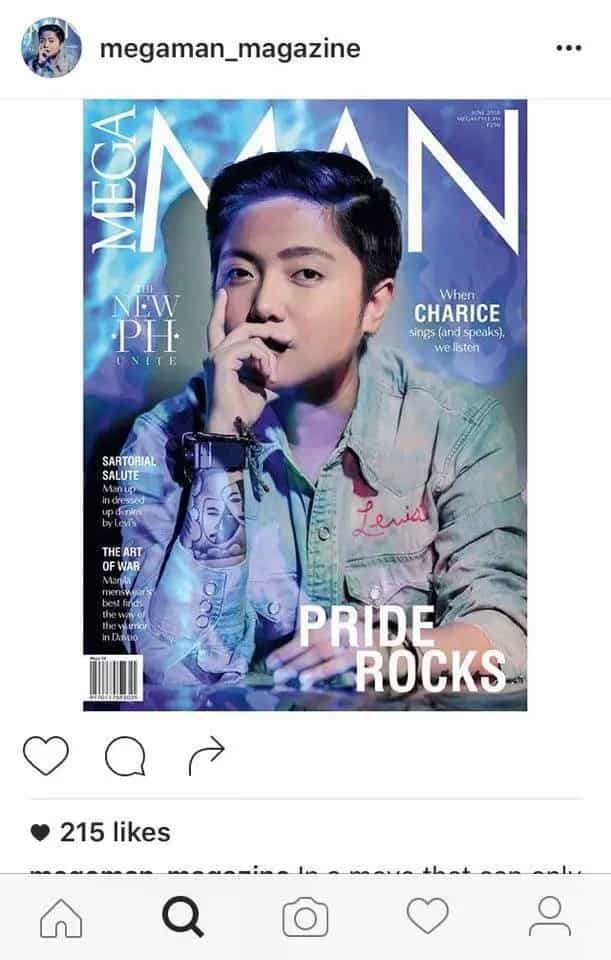 Notice that Charice without going overboard pulls off down pat a rugged look sporting a tailored denim from an international clothing brand.
"Whatever the case or realization may be, there is one thing we are sure of—we couldn't be prouder of this decision than we already are. You should be, too," the magazine stated.
According to MEGA Man, it is "a move that can only be described as bold and daring." The publishing continued: "We tread unprecedented waters with headline-making international singing sensation Charice on the cover of MEGA Man... Charice speaks her truth and we come to know and understand on the most personal level yet."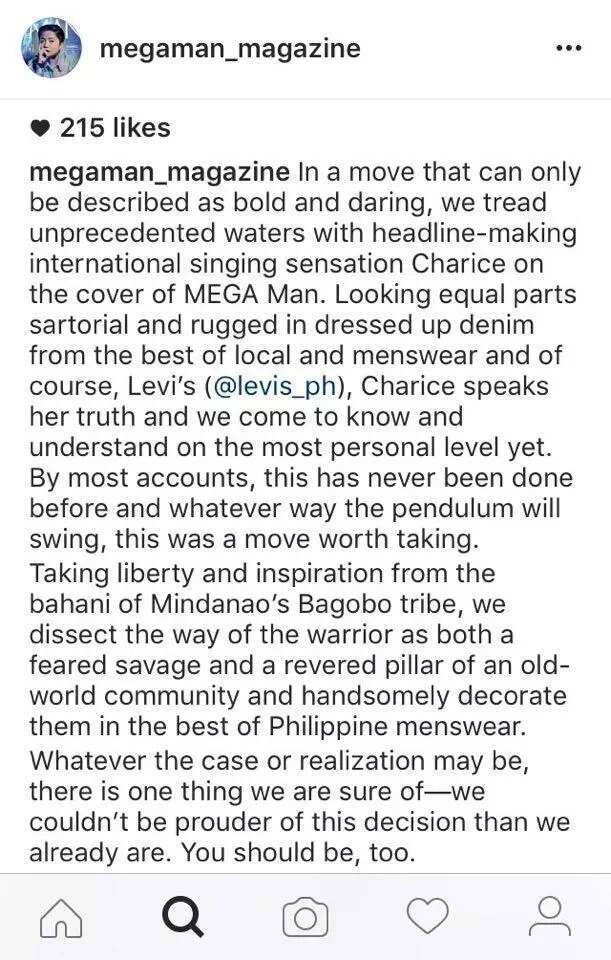 It is also the first time for the above-mentioned lifestyle magazine for men to feature a transman in its entire history.
"By most accounts, this has never been done before and whatever way the pendulum will swing, this was a move worth taking," Mega Man's Instagram post claimed.
It can be remembered that the international singing sensation came out as lesbian in June 2013 but revealed that she has been aware of her sexuality when she was still five years old.
Meanwhile, the singer keeps herself busy working on a desired reinvention of her career. She is currently up to produce her new album which will feature a "new and improved" taste for music.
RELATED: LOOK: Manila's newest XX XX
Source: KAMI.com.gh