Sen-elect Gatchalian indicted over anomalous P780M bank deal
The Office of the Ombudsman has ordered the filing of graft and malversation charges against Senator-elect Sherwin Gatchalian and his family in line with the anomalous acquisition of an insolvent bank acquired by the Local Water Utilities Administration (LWUA) last 2009.
These criminal charges are rooted in the LWUA's acquisition of the Express Savings Bank Inc, a local thrift bank based in Laguna possessed by the Gatchalians of Forum Pacific Inc (FPI) and WellexGroup Inc (WGI).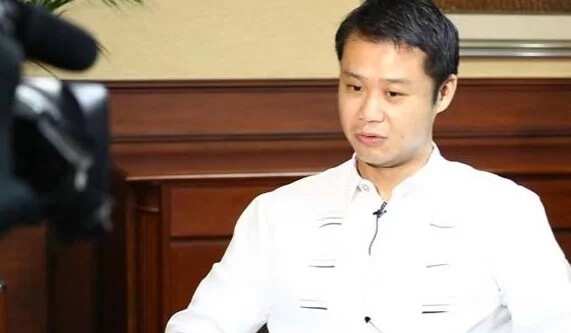 Gatchalian, the tenth winning senator for this year's 2016 elections under the banner of Grace Poe, is charged as a former corporate executive of the WGI, which co-owned the bank acquired by the LWUA.
Gatchalian, as well as several others, stand accused of committing the following: three counts of violation, Section 3(e) of RA 3019 (Anti-Graft and Corrupt Practices Act); three counts of Malversation; and violation of RA 8791 (General Banking Law of 2000), and the Manual of Regulation for Banks.
The Ombudsman revealed that Pichay and other LWUA officials approved the acquisition of the insolvent bank last 2009, even thought there were audit findings indicating that the bank suffered net losses and capital deficits for five years in a row, starting from 2005 up until 2009.
The acquisition brought about a financial rescue, as the LWUA officials bought 445,377 shares worth P101,363 million from the Gatchalian group. It garnered a 60 percent equity in the bankrupt bank for the agency.
Furthermore, Pichay and the other officials later injected P780 million LWUA funds into the bank to elevate its authorized capital stock.
The LWUa pushed through with the acquisition despite censures by the Bangko Sentral ng Pilipinas (BSP), BSP's monetary board, and the Department of Finance (DOF) about the ESBI's delicate financial state, after a due diligence review that indicated high liquidity and credit risks.
In addition to this, the acquisition was made without any of the requisite regulatory approvals from the BSP, its Monetary Board, the DOF and the Office of the President.
Ombudsman Morales has stated that because of the bank's unstable financial condition at the time of the sale, the hefty contributions by the private respondents must be of unwarranted benefit, advantage or preference.
She explained that the government suffered from the respondents' actions, because it took away the opportunity for them to use such funds for the agency's lawful projects, and the shares purchased by the LWUA from WGI and FPI have now been rendered worthless, because the ESBI shuttered due to severe financial distress.
RELATED: Duterte to undergo Ombudsman probe
Source: KAMI.com.gh