Senator Miriam Defensor-Santiago in ICU, says husband
Senator Miriam Defensor-Santiago is reportedly in the ICU of Makati Medical Center, according to her husband Jun Santiago. The status of the senator's health is still undisclosed.
The senator's husband added that visitors are not allowed and that gifts such as flowers will not be accepted. The family thanked supporters who wished her well.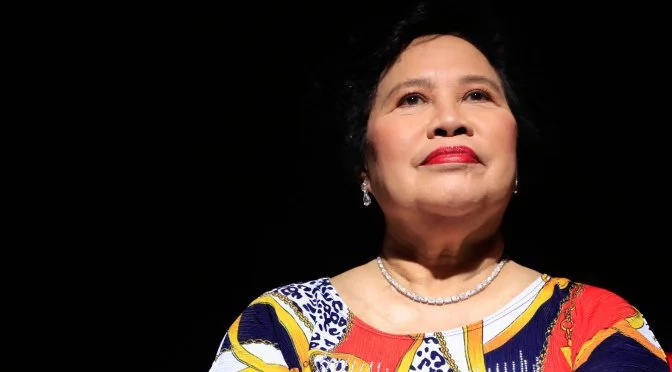 After the stressful campaign period and elections, the once fearsome and feisty lawmaker has become weak because of anorexia due to her anti-cancer medications. Because of her failing health, the senator will continue her medical leave until her term ends on June 30.
Santiago wrote to Senate President Franklin Drilon to inform her of her extended medical leave because of her cancer.
"One of the medications has produced a side effect of anorexia (inability to eat), which renders me physically and mentally weak," Santiago said in her letter.
Miriam Defensor-Santiago is one of the graduating senators this year ending her second six-year term in the senate. The senator assured that she and her staff will be ready to vacate the office by June 30.
The senator tried for the third time her luck for presidency despite battling lung cancer. However, prior to the discovery that she had lung cancer, she had already been on medical leave due to chronic fatigue syndrome.
The senator insisted many times that she has beaten her cancer and her anti-cancer medications had proved effective.
Source: KAMI.com.gh