Four promises Robredo made to the Filipino people
With the canvassing over after a historic three-day count and the proclamation of candidates all done, the Philippines is but a month away from witnessing the rise to power of our new Vice President - Leni Robredo.  
Incoming President Rodrigo Duterte has clearly voiced out what he envisions for the country through promises of eliminating crime and bringing peace and order within 3 to 6 months. VP-elect Leni Robredo has also made promises though in a manner much less controversial than the president-elect.
Here's a rundown of the top promises she has made to the Filipino nation:
During one of her campaign runs, she said that she would push for a minimum monthly allowance of P2000 for the barangay volunteers who work to maintain the surroundings. She believes that these workers have tiring jobs but are not compensated enough and aren't given the benefits that they deserve.
Other than the allowance, Robredo is also pushing for scholarships for the laborers' children, Philhealth coverage, and access to micro-financing - for those who are willing to start their own business.
She doesn't stop there; Robredo is also planning to give out monthly pensions to the elderly who have been serving and volunteering in the barangay for a long time.
Robredo plans on creating more jobs to give opportunities to poor communities. These jobs, in her insights, would focus on tourism and social programs created by the local government. Jobs based on agriculture and fisheries would also be given access to loans at reasonable rates.
On top of that, she also seeks to address malnutrition and hunger by creating a wider variety of feeding programs for children and providing a sustainable lifestyle for the producers.
To achieve this, she believes in focusing on two things: empowering the people and promoting transparency.
She has authored many bills supporting the curbing of corruption. For example, the People Empowerment Bill of 2014 encourages citizens to participate in policy-making in the local government unit. She was also one of the legislators who rallied to abolish the Priority Development Assistance Fund (PDAF) after the pork barrel scam controversy.
She is very big on improving the government's transparency. The very first bill she authored was the Full Disclosure Act of 2013 which aims for the government to publicize financial transactions and documents that would be of interest to the public.
Our country is no stranger to calamities with multiple typhoons coming and going each year. One would think that we would have better response to risks by now, but we don't. One of the greatest blows to Leni's running mate, Mar Roxas, was his alleged inefficiency during the Yolanda tragedy in Leyte.
Robredo plans to enhance the rescuing capabilities of the barangay workers, believing that they should be the first to respond during such incidents.
She also noted and encouraged planning for disaster-proof units in the local governments in addition to more reliable local disaster risk reduction council.
Many citizens clamored for Robredo's victory but the real victory is yet to come - and it will, when we see her fulfilling each promise for the betterment of the nation.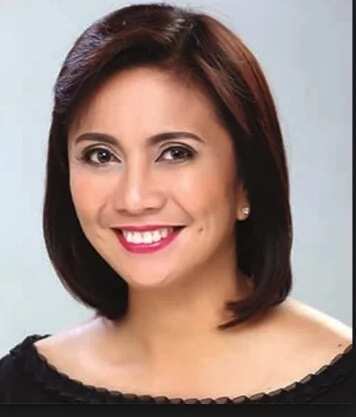 Leni Robredo, advertised by the Liberal Party as the last bastion of moral conscience in Philippine politics during her bid for vice presidency, fits comfortably in the same cradle that launched the Cory Aquino brand: a widow to a political hero, a single mother to her children, and a servant to the people.
To many anti-Duterte supporters, Robredo's victory is the best thing that has happened in the recently concluded Philippine elections. Many believe that Robredo's position right along Duterte's league will help neutralize the unpredictable and iron-fist brand of justice that the incoming president had so blatantly advertised.
RELATED: Netizens bashed Arnel Ignacio after posting a video message for Leni Robredo
Source: KAMI.com.gh