NCRPO to implement strict curfew
The National Capital Region Police Office (NCRPO) advised parents of minors that the police are to be stricter in implementing curfew hours.
They cautioned parents to guide their children so they can make sure the minors are already in their respective houses especially at night.
According to NCPRO Spokesperson Chief Inspector Kimberly Molitas, the parents are to be held responsible once their children are caught violating the curfew.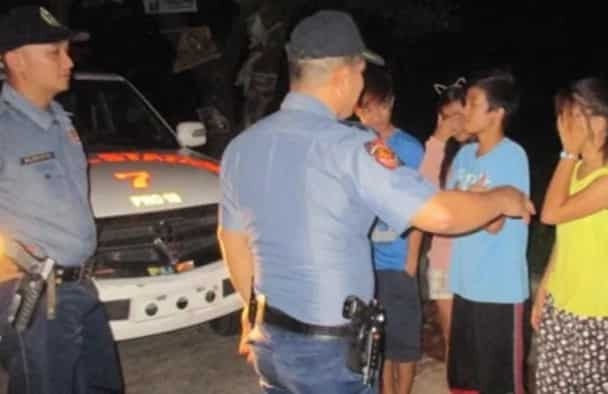 Molitas clarified that the successive operations in Manila regarding the strict implementation of the curfew is not to show off to President-elect Rodrigo Duterte. She said that NCPRO has been enforcing curfew ordinance of local government through these operations.
Meanwhile, 80 minors were brought to the Pasay City Police Station because of violating the curfew ordinance of the city.
In the precinct, representatives of the Department of Social Welfare and Development (DSWD) talked and explained what happened to the parents of the minors. The parents were asked to present the children's birth certificates and allowed to go home thereafter.
Under the Pasay City ordinance, the first violation would mean a record in the blotter list of authorities. The second violation is for them to undergo community service. The third violation would be a fine of Php. 500.
Yesterday, there were separate operations done in Quezon City, Taguig, and Mandaluyong for minors and parents violating their respective curfew ordinance.
Earlier, Davao City Mayor Duterte promises to jail parents of minors found at the streets after the planned curfew at 10:00 p.m.
The mayor, once he sits as president, is to enforce the nationwide 10 p.m. curfew of minors who are unescorted.
"My order is not to arrest the child," the mayor told the media.
He added that once the child is in the custody of appropriate government agency, his order is that the police would then imprison the parents, who have the authority over the child.
RELATED: PNP chief affirms Duterte's promise; here's what he says
Source: Kami.com.ph