What you don't know about the dirty pills
Social media users, especially parents of kids and teens, are buzzed after a photo of colorful and appealing pills went viral. These pills are allegedly illegal drugs.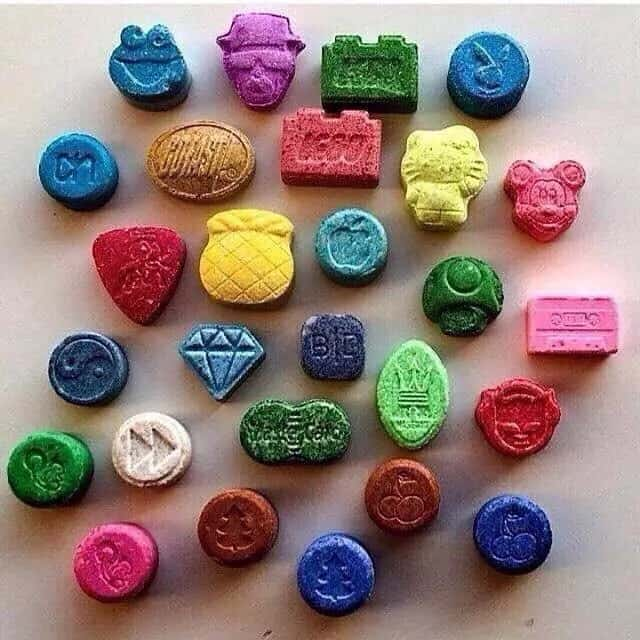 Drugs have been the talk of the town after five people died during the Close Up Forever Summer event, although the police is still investigating the cause of their deaths and considering the presence of illegal drugs called "dirty pill" in their bodies.
 "Dirty kasi hindi nila alam what's inside the pill. Noong ni-check nila 'yung laman ng pills, it's a combination," Dr. Edwin Bien, a wellness and integrative medicine specialist, explained in a media interview.
(It is called dirty pill because they do not know what is inside the pill. When they checked it, it's a comnination.)
He said that the pill is a mixture of various kinds of recreational drugs, such as ecstasy and shabu. According to the doctor, the chemical used in making shabu has a relationship with that of the ecstasy.
"May relationship 'yung chemical used to make it. Kasi, 'yung shabu is methamphetamine, 'yung ecstasy is methylenedioxymethamphetamine. So, may relation din. Iba lang 'yung kanyang formation," Bien explained.
(The chemicals used to make it have relationship. The chemical in shabu is methamphetamine. The chemical in ecstasy is methylenedioxymethamphetamine. There is a relation. They just differ in the formation.)
When asked about the effect of ecstasy, Bien said that "(i)nitially, it gives you euphoria. Ine-embrace mo 'yung music. Actually, nakikita mo 'yung music. 'Yung music sa 'yo, dinig na dinig mo 'yung nota. Heightened sensation. Plus, very euphoric ka na love mo ang lahat ng tao."
(Initially, it gives you euphoria. It is like you are embracing the music. Actually, you can see the music. You can really hear the music because there is heightened sensation. Plus, you are very euphoric to the point that you love every person.)
Dr. Bien said that a person on ecstasy is more touchy.
"'Yan ang nagyayari sa kanila. Nagyayakapan sila kahit stranger. Nagki-kiss sila kahit stranger," Bien added.
(That is what happens. They can hug and kiss a stranger.)
Shabu, on the other hand, gives you extra energy.
"'Yung shabu naman, it gives you energy. Hindi ka aantukin. Hyper ka. High na high ka," he explained.
(When you use shabu, it gives you energy. You will not get sleepy. You will be hyperactive.)
These effects are just short-term, Bien said. After an hour, the person who used it will feel its negative side-effects.
"'Yung shabu, later on, it will give paranoia sa tao. Akala niya, sinusundan siya. May gustong manakit sa kanya," Bien explained.
"'Yung ecstasy naman, it gives depression dun sa tao later on," he added.
(The shabu will later on give paranoia to the user. The user usually thinks that he is being followed, that someone wants to harm him/her. Ecstasy will produce depression to the user later on.)
RELATED: NUJP slams Duterte; says murder is no joke
Source: KAMI.com.gh