New law increases tax-exempt value of balikbayan boxes
Send in those balikbayan boxes! 
Overseas Filipino workers (OFWs) will now pay less for sending balikbayan boxes to their families in the Philippines thanks to a new law that increases the tax-exemption ceiling from P10,000 to P150,000.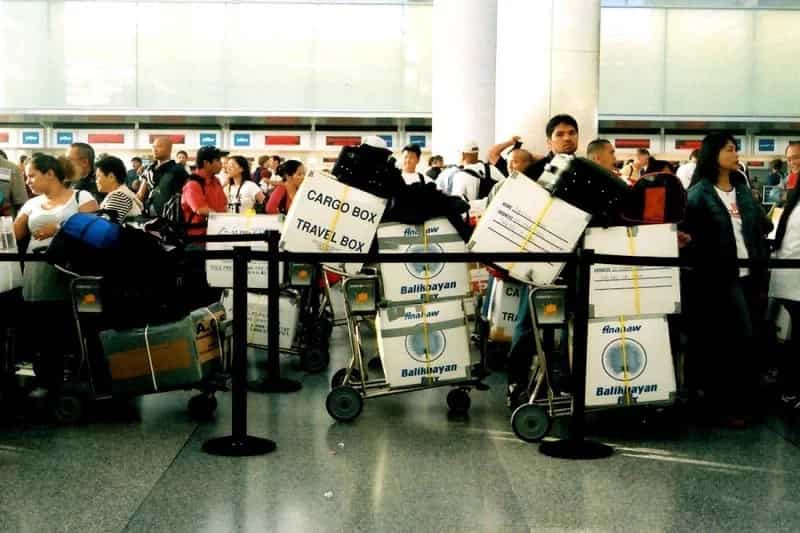 President Benigno Aquino III signed the Customs Modernization and Tariff Act (CMTA) on Tuesday, May 31, increasing the tax-exempt value of items sent through balikbayan boxes.
Republic Act 10863, or the CMTA, also increases the de minimis value from P10 to P10,000.
The de minimis value is the value of tax and duty free goods, as well as the minimum cost required for items to undergo formal entry through the Bureau of Customs.
Thanks to the new law, OFWs can now send up to three balikbayan boxes that are P150,000-worth of tax and duty free as long as the contents are not meant for sale or other commercial purposes.
Tax exemptions for personal and household items brought to the Philippines will also be given to OFWs who plan to return to the country.
For those who lived abroad for 10 years, tax exemption will be P350,000. An OFW who lived overseas for at least five years, meanwhile, will get P250,000 tax-exemption.
According to Senator Sonny Angara, the CMTA sponsor in the Senate, the law is expected to lessen corruption in Customs and deter technical smuggling.
"With the increase in the values, we lessen the discretion of the Customs officials to inspect goods and collect taxes, thus minimizing cases of corruption and smuggling," said Angara.
Source: KAMI.com.gh