Incoming President Rodrigo Duterte admitted that he has not offered any Cabinet position yet to Vice President Ma Leonora "Leni" Robredo as he does not want to disappoint and hurt the feelings of defeated VP candidate Ferdinand Marcos Jr.
"I don't want to hurt the feelings of Bongbong Marcos. He is my friend. That is the political reality," President Duterte said during a press conference held in Davao City Tuesday night.
"Reconciliation need not come from an appointment [for Robredo]. There is no compelling reason for me to accommodate the VP. I am sorry. Leni must understand that she belongs to the opposite side [of the political fence]," the President added.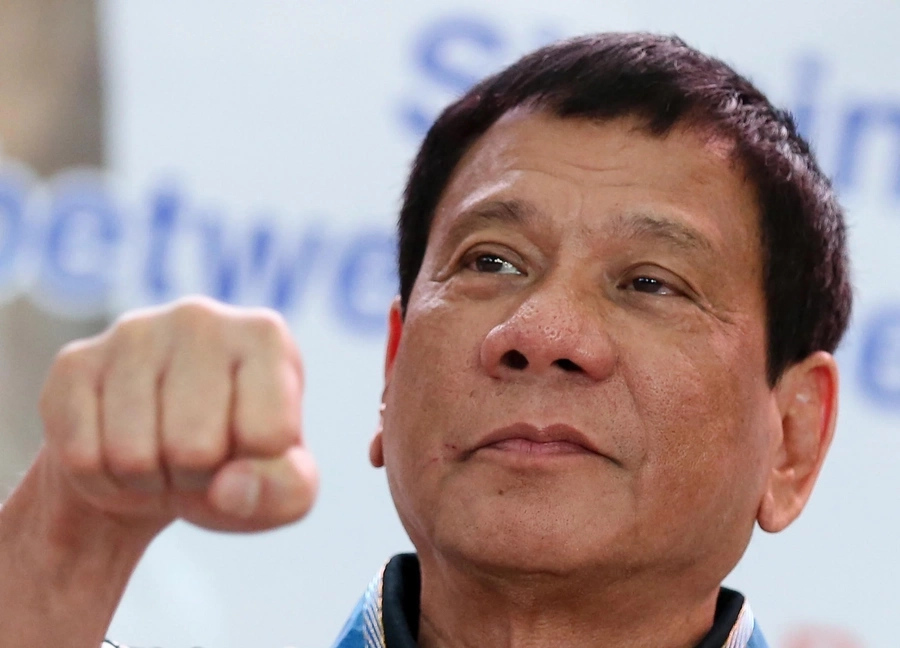 Presidential candidate and Davao City Mayor Rodrigo R. Duterte at the Signing of the Sister City Agreement held in STRIKE Gymnasium, Bacoor City, Cavite.
INQUIRER PHOTO/LYN RILLON
To add clarity to the President not hurting the feelings of Marcos, the Duterte explained his reasons for not offering his VP any Cabinet position.
Duterte's father was a member of the late President Ferdinand Marcos Sr.'s Cabinet. "Do you know my father [was] a Cabinet member of Marcos [senior]?" Duterte said.
The President also reasoned out that he won not in Robredo's region but in Marcos' home region. In fact, it was in Bicol where he ranked least.
"I won in Ilocos. Guess where I failed miserably? Bicol...I was only number 3 or number 4," he said.
It can be recalled that Peter La Viña, Duterte's campaign spokesperson, said before the official VP was proclaimed that Duterte would be reserving a position for Robredo in case she wins. It will be the position that Robredo prefers, Rappler reports.
However, the scenario changed when Robredo was revealed to have won in the official canvassing of votes. The Duterte camp, including Duterte himself, did not release any statement regarding Robredo's position in the Cabinet.
Despite this, Robredo said that she understands if Duterte will, in the end, decided not to offer any position to her, arguing that Duterte would want to give the Cabinet positions to people he trusts. She plans to embark on programs that would give her the opportunity to work directly with sectors.
Robredo has also assured the public that he will support the President 100 percent.
Presidents are not required to assign a Cabinet position to their vice presidents.
Source: Kami.com.ph