Are you ready to dine mid-air? Dinner in the Sky is coming to Manila!
You've probably heard of Dinner in the Sky, which offers food-lovers a unique dining experience with a huge dinner table as you hang above the city skyline.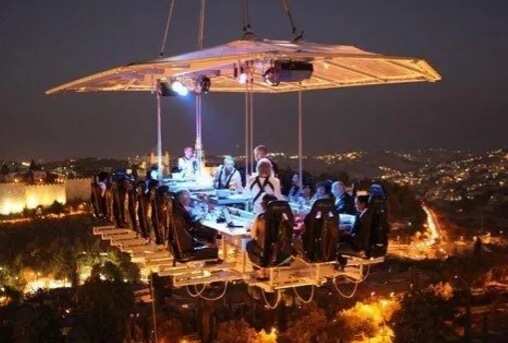 Dinner in the Sky soon became viral, as it offers food-lovers and thrill-seekers a once in a lifetime experience complete with breathtaking views. Many people were left disheartened knowing that Dinner in the Sky was available only in foreign countries.
But fear not, Filipinos! Dinner in the Sky is finally coming to Manila!
Unfortunately, little information is known at the moment. Booky reports that Dinner in the Sky will launch in Manila by the end of the year, but that's all we know so far.
Dinner in the Sky has already launched their Philippine website. However, all that's visible on the page at the moment is a form to input your email address, as you'll be signing up for their subscription.
Although most people hate subscriptions, it seems like it would be worth it – cause you'll definitely be one of the first to get additional information on Manila's own Dinner in the Sky.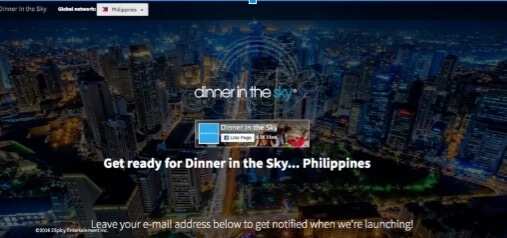 Dinner in the Sky is a restaurant service based in Belgium. It has gained much of its popularity primarily due to its unique dining experience, which features the use of a crane to lift the specially-made dining structure 150 feet up in the air.
First created nine years ago, Dinner in the Sky was the brainchild of two companies – Fungroup, catering to amusement park installations, and Hakuna Matata, a communications firm that concentrates on "gourmet pleasures" – that wanted to bring their vision into fruition.
Dinner in the Sky has been arranged over 1,000 times in more than 40 countries. Some countries and cities include Paris, London, Dubai, Lisbon, Cape Town, Las Vegas and even Istanbul.
Check out some of their photos below:
Stay tuned to Kami.com.ph for more updates on Dinner in the Sky's Manila location!
RELATED: The dos and don'ts of socializing with your ex
Source: KAMI.com.gh