While Game of Thrones' episode 5 had a tragic ending, the latest episode brought back a character we haven't seen since Season 1!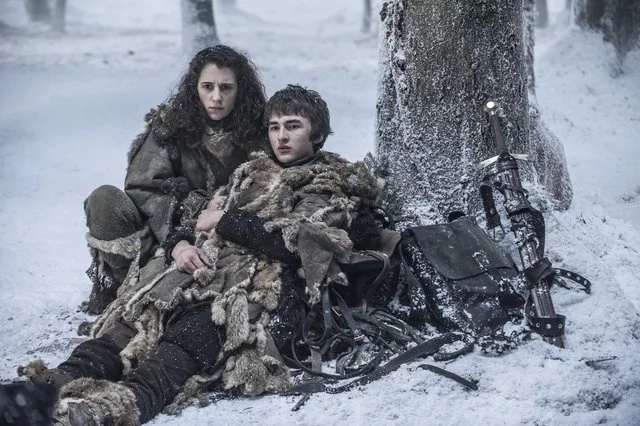 Earlier episodes saw two Starks reuniting (Sansa and Jon Snow) and another reemerging (Rickon). But this episode gives us another unexpected Stark reunion.
In episode 6, entitled "Blood of My Blood," the horde of wights finally caught up with Bran and Meera.
And who is there to save the day? It's Benjen Stark (Joseph Mawle), Ned's brother and former First Ranger of the Night's Watch.
If you still remember your Game of Thrones history, Benjen went missing in Season 1 after going North of the Wall.
In episode 6 of the current season, Benjen returned but he's not fully human.
He rescued Bran and Meera as the mysterious Coldhands character that was already introduced in the books.
Benjen was cloaked at first but when he revealed himself to Bran, his face was undead and wight-like.
He explained that the Children of the Forest "had stopped the White Walker's magic from taking hold" by stabbing his heart with dragonglass.
"He's an important character that just disappears. It's one of the mysteries that's been out there for several seasons, and we've been looking forward to bring him back," said showrunner David Benioff.
But in a January 2015 article by the Latin Times, Game of Thrones author George R.R. Martin confirmed that Coldhands is not Benjen Stark!
Some handwritten notes reveal this spoiler on an original manuscript of "A Dance with Dragons" housed in the Cushing Library of Texas A&M.
In the notes, Martin's editor Anne Groell asked the author if Coldhands is Benjen, and Martin answered with a "No."
So there you have it. It looks like this is one of those times that the series is diverging from the books. Tell us what you think in the comments section.
Source: Kami.com.ph