The Armed Forces of the Philippines (AFP) has launched an operation which resulted to at least 54 dead members of an criminal terrorist group led by the Maute brothers in Lanao del Sur, authorities said on Monday.
The AFP operation, which started on Thursday, involved air and artillery military strikes. On the side of the AFP, two soldiers were killed in action – Pfc. Danilo Allaga and Pfc. Mark Fernand Ortaliza – and nine were wounded during the encounter.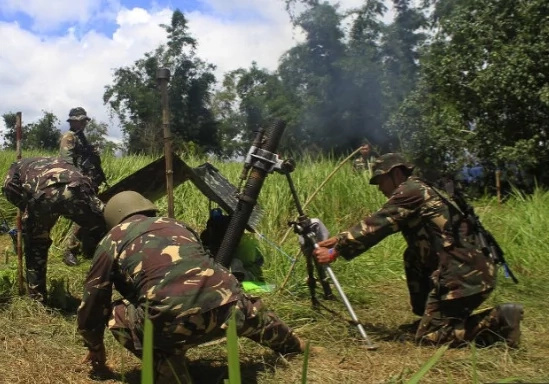 (Photo credit: Retiredanalyst blogspot)
The military operations continued on Monday and will not be finished until the rebel groups are neutralized.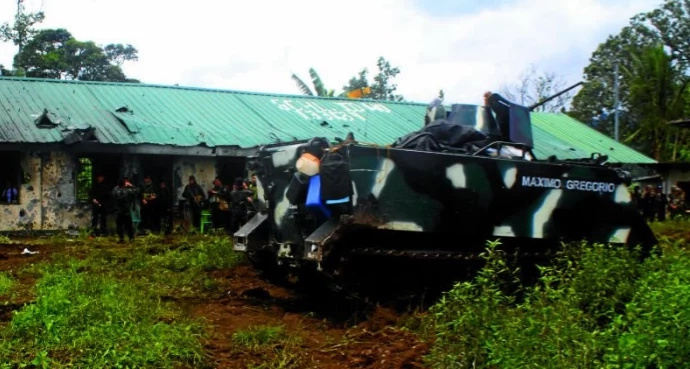 (Photo credit: inquirer)
The Maute criminal group is involved in extortion and kidnapping crimes in Mindanao. The rebels are the main suspects behind the recent bombings of the National Grip Corp. of the Philippines transmission towers.
They are also allegedly responsible for the kidnapping of six sawmill workers in Illigan City. Two of the abducted workers ended up dead after being beheaded on April 10, while the criminals freed the rest of the workers after a negotiation with their employers.
According to the Humanitarian Emergency Action and Response Team of the Autonomous Region in Muslim Mindanao, the battles between security forces and the Maute criminal group has intensified, with at least 1,200 citizens forced to leave their villages in Butig – one of Lanao del Sur's poorest municipalities.
The affected citizens came from Barangays Bayabao, Coloyan, Poktan, Ragayan and Samer. The evacuees from these Barangays moved to their relatives in Lumbayanague, Masiu, and Marawi City.
RELATED: PNoy revealed 2 Abu problems before May 9 poll
Source: Kami.com.ph