Concert handlers to face charges - NBI
The National Bureau of Investigation (NBI) is to file charges for criminal negligence against the concert organizers and security personnel of the Close Up Forever Summer last May 21 if further investigation results to sufficient evidence proving that the deaths of five (5) people were triggered by use of illegal drugs smuggled into the venue in Pasay City.
Virgilio Mendez, NBI Director, stand firmly with the decision that somebody must be held responsible and that we cannot just forget that people died from the evidence.
"Once established that there was laxity or negligence on the part of the (organizers), just like what happened in the ABS-CBN stampede, we will file charges for criminal negligence," Mendez said.
The ABS-CBN stampede, which killed seventy-three (73) people and injured four hundred (400) others, happened back in Feb. 4, 2006 at the Philsports Stadium in Pasig City.
Mendez said that the charges that may be filed will be for the deaths of the 5 partygoers.
Mendez also said that he desires to know how drugs were smuggled into the concert place.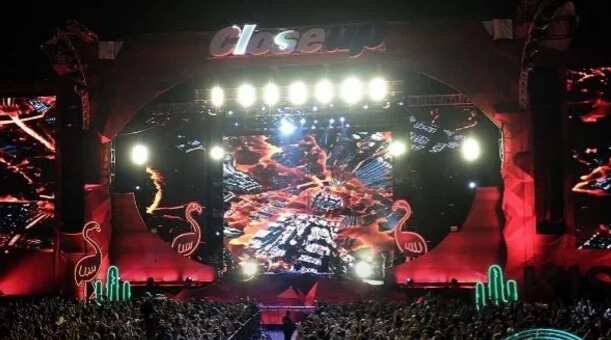 "That's one of the issues now being looked into, and based on the arrest made by Attorney Tovera's guys, there was one who seemed to have brought drugs into the concert," he said.
"It's part of (the organizers') responsibility to ensure that nothing untoward happens. How did the drugs get in? How do you explain that? Did they have any measures to prevent the entry of drugs?" he added.
Joel Tovera, NBI Anti-Illegal Drugs Division chief, announced on Saturday the arrest of one Joshua Habalo, who is suspected to be a supplier and seller of drugs during the concert.
Those who died were Ariel Leal, 22 year old single and native of Baguio City, Lance Garcia, a married 36 year old living in Pasig, Bianca Fontejon, 18 year old single, Ken Migawa, 18 year old resident of Antipolo, Rizal, and American citizen Eric Anthony Miller, 33.
Ariel, Lance, and Ken were seen unconscious in different areas. They were carried to San Juan De Dios Hospital in Pasay City. At 3:37 a.m., Sunday, Attending physician Dr. Amado Flores declared Lance as dead on arrival. Bianca and Eric were taken to the Manila Doctors Hospital. The former died at 4:25 a.m. while Eric died at 5:55 a.m. as confirmed by Dr. Roberto Ruiz.
RELATED: PH stars react to the Close up Forever Summer tragedy
Source: KAMI.com.gh