DEBATE: Should late President Marcos be buried in the Heroes' Cemetery?
President Rodrigo "Rody" Duterte stated in an interview on March 22 that he is in favor of allowing the hero's burial of late President Ferdinand Marcos at the Libingan ng mga Bayani. The tough-talking president later clarified that he "will allow the burial of Marcos in the Heroes' Cemetery, not because he was a hero but because he was a Filipino soldier".

President Duterte believes that it is time to move on from the Marcos regime and to unite the country, citing the Ilocanos' clamor for it.
For this week's debate we are featuring two Ilocanos who were both from Ilocos' premier school, Mariano Marcos State University Laboratory High School to debate on the issue whether the late President Marcos must be buried in the whether the late President Marcos must be buried in the Libingan ng mga Bayani (Heroes' Cemetery). They may be both Ilocanos, but they clamor for different things.
REPRESENTING THE SIDES
The affirmative side will be represented by Erick Joshua Aquino. While fellow Ilocano, Niko Aguilar, will demystify the concept of a "solid north" by defending the negative side of the issue.
Yes (Affirmative)
Erick Joshua Aquino
Erick Joshua Aquino is a graduate of Mapua Institute of Technology with a degree in Bachelor of Science in Computer Engineering major in Microsoft .NET Technology. He started debating during his highschool days in Mariano Marcos State University (MMSU) Laboratory High School.  Among his experiences in debating include reaching semifinals during Lam-Ang cup held in UP Baguio during his highschool days. He currently works in a cloud technology company and plans to take his masters degree in Mapua. Until now, he still has the guts to express his ideas through open talks and narrative streams.
No (Negative)
Niko Aguilar
Niko Aguilar is an incoming fourth year BA Social Sciences major in History, minor in Political Science student at the University of the Philippines- Baguio. He is a current member of the UP Baguio Debate Team and has been into collegiate debating for three years now. His academic interests in history and political science include Martial Law studies and Philippine social movements. He is currently working on a research proposal about Martial Law in Ilocos Norte.
Moderator
Victor Baguilat Jr.
Victor Baguilat Jr. was the president of the Philippine Debate Union and vice chair of the Asian Debate Council. He won the Philippine Debate Open, Taiwan Debate Open, the China British Parliamentary Debate Championship, the ABS-CBN News Channel (ANC) Square-off Debate, the Malacañang Political Law debate invitational and many more.
THE AFFIRMATIVE'S OPENING REMARKS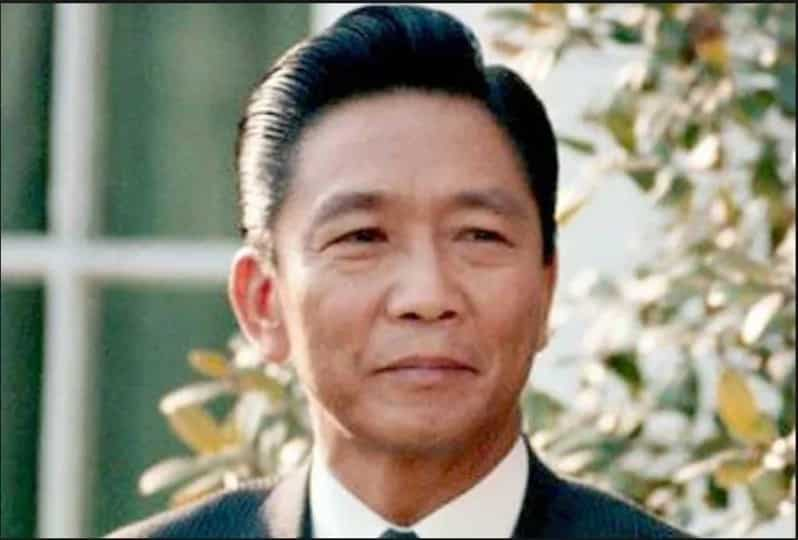 Why it is our responsibility to bury Ferdinand Marcos in "Libingan ng mga Bayani"
Erick Aquino
Ferdinand Marcos was one of the smartest presidents that the Philippines had. His vast contributions to the country were numerous and were fairly significant. I strongly believe that he should be buried in the Libingan ng mga Bayani for the simple reason: He deserves it. ...Read More
THE NEGATIVE'S OPENING REMARKS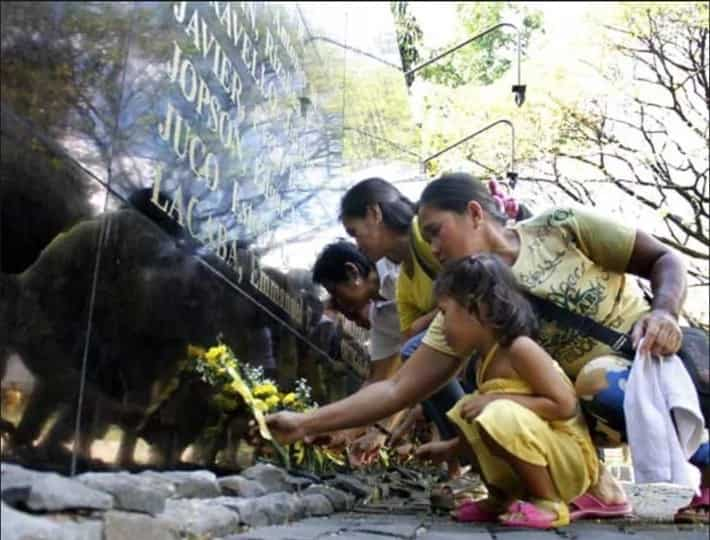 Why a nation which fought a dictator should not bury Marcos in "Libingan ng mga Bayani"
Nicko Aguilar
With the electoral win of President-Elect Rodrigo Duterte, the possibility of a Ferdinand Marcos Burial at the Libingan ng mga Bayani (LMB) can be a reality. My stand on this issue is- No, Duterte should not allow the Burial of the late president and dictator based on legal and moral grounds. I will argue that even if Duterte will allow him to be buried "as a soldier, not a hero", Marcos should still not be buried in LMB. ...Read More
THE AFFIRMATIVE'S REBUTTAL ARTICLE
In defense of Martial law: Why Marcos is a hero
The burial of the late President Marcos is not an issue on Martial Law victims. But if you would insist, then I'll take toll on it. Yes, there were a lot of people who have died from Martial Law. ...Read More
THE NEGATIVE'S REBUTTAL ARTICLE
Why moving on from the atrocities of Marcos is a great injustice to the Filipino people
We judge a dead man by the legacy that he left. Marcos left a nation that has barely recovered from the political, social and economic injustices of his regime. We do not need more blood nor hate. We just have to refuse a dead man his hero's burial because he does not deserve it. ...Read More
(This is a debate in progress. Please come back for the Closing Remarks of our featured debaters.)
What do you think of the exchange? Who do you think has the upper hand? Weigh in on the issue by commenting below.
RELATED: Relatives to transfer loved ones from Libingan ng mga Bayani to protest Marcos burial
RELATED: How Marcos' treasury came about - and where it is now
Source: KAMI.com.gh