You'd be willing to be arrested by these hot police officers.
A few days ago, we featured seven handsome blue-collar workers that have gone viral. Now it's time to pay tribute to the people in charge of our safety and security in our country: the police officers!
RELATED: [LOOK] 7 handsome blue-collar workers that have gone viral
We've rounded the hottest police officers ever in the Philippines for your viewing pleasure.
Neil Perez
Police Officer 2 (PO2) Mariano Perez Flormata Jr. or more commonly known as Neil Perez is a trained bomb specialist (that's why he's smoking hot). He also gained popularity when he won the title of Mister International 2014. He's now an actor and a print and ramp model.
You should be arrested Neil for possessing deadly looks and body.
Sofia Loren Deliu
The beautiful Sofia Loren Deliu is a former Miss Philippines-Earth candidate and is now part of president-elect Rodrigo Duterte's security detail. Her work is involved in the combat operations and other rescue operations. She's also a TV host at UNTV.
Doesn't she look stunning?
Ron Baldomar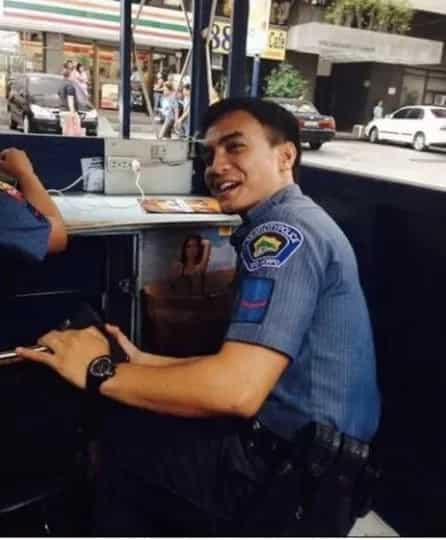 Netizen James Aloysius Montelibano posted a photo of a cute cop Ron Baldomar who was on "duty at the police stall" in Makati City. Just look at that smile! Unfortunately we weren't able to research more information about this hottie.
Don Mcgyver Cochico
Don Mcgyver Cochico was a finalist from Misters 2015 The Pageant and got appointed as the representative for Mister Manhunt International Philippines 2016. This hot hunk served at the Philippine National Police (PNP) at the Scene of the Crime Operatives Crime Laboratory Division.
Don sure looks great with or without his uniform.
You think we missed out on some hot police officer in your area? Send us a message and make sure to take a picture of your local attractive police officer so we can future them in the future.
Source: Kami.com.ph