Robredo delights supporters with 'laing'
Vice President Ma. Leonor "Leni" Robredo treated some 150 supporters with Bicol's native laing in addition to other viands paraded during the lunch buffet held at the Andaya Hall of the House of Representatives.
Robredo brought an icebox full of Bicol's native laing to give a personal touch to the usual buffet lunch fare consisting of fried chicken, fish fillet, beef steak and buko pandan. Laing is a Filipino dish first introduced in Bicol and is composed of dried taro leaves and coconut milk.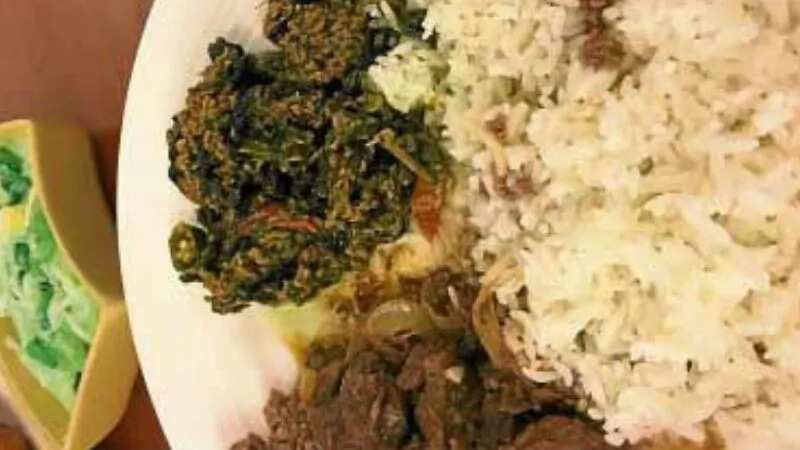 Later that afternoon, after the proclamation, her supporters were then again treated for snacks consisting of pansit, puto, orange juice and mammon.
Robredo's supporters filled the gallery and applauded her as her hands were raised by Senate President Franklin Drilon and House Speaker Feliciano Belmonte Jr.
Robredo was later joined on stage by daughters Aika, Tricia, and Jillian.
She faced issues on the day of proclamation as her choice of dress color became the subject of rumors. However, she immediately clarified the issue.
"It just so happened I only have two yellow dresses. I have many yellow T-shirts but clothes that I can wear to the office, I only have two. That's why when I go to work in Congress… I am dark so I don't use colors that would make me darker," Robredo, laughing, said at a press conference.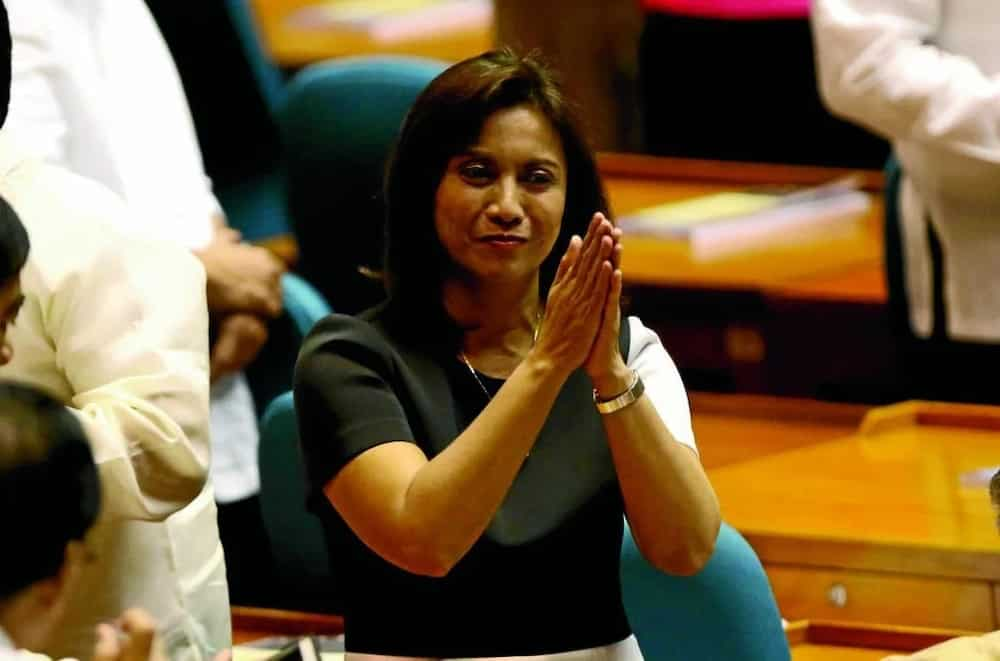 She also addressed issues regarding an electoral fraud claimed by a whistle-blower just hours before the proclamation.
She said that the claim seems to be baseless.
"It's like I started from negative votes," Robredo said.
Meanwhile, Robredo said that May 27 was a very emotional day for her. "Not only for me but also for my children because we didn't expect it but the canvassing was completed on the day of my husband's birthday," Robredo said.
It can be recalled that the Vice President's husband, Jesse Robredo, died in 2012 in a plane crash. He served as the interior secretary for President Aquino.
"It was a reminder to us that in this journey, God never left us," she said.
Source: KAMI.com.gh