Sex toys were once the domain of seedy adult shops, but now vibrators and other similar devices can now be bought from the shelves of Wal-Mart and Rite-Aid in the US.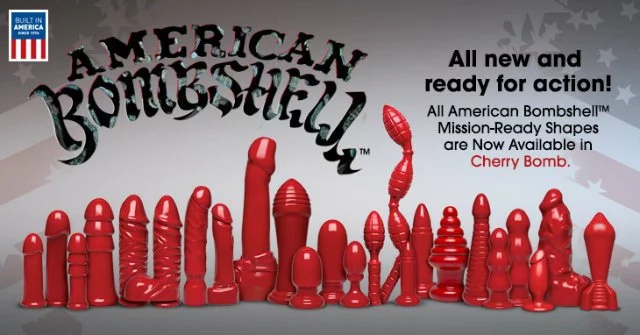 It also helped that online sales have gone up to make the sector market mushroom into a $15-billion-a-year market in the United States alone.
It is projected to grow in revenue to $52 billion by 2020.
Today, the leading producer of vibrators, massagers, strokers, and other R-rated gadgets in the US is Doc Johnson, which produces a staggerring 75,000 sex toys per week.
Doc Johnson's more than 500 employees pours six tons or 4,4450 kilograms of molten materials every day into molds of penises, vaginas, and other orifices, supplying retailers and individuals all over the world.
And take note, most of these sex toys are finished off by hand.
"We expanded with a lot of different products. We had many of the first items that were ever made," said Doc Johnson owner Ron Braverman, sitting in a conference room with wall-to-wall butt plugs, vibrators, and intimidatingly large dildos on display.
The sex toy maker's many innovations include the "Palm Pal' in 1976 and the modern day "Tryst," a silicone device for couples or solo fun, just awarded Cosmopolitan magazine's sex toy of the month.
Whereas before almost every customer was male, now at least half are women.
"People do a lot more research today about what they want and how they want to use it," said Braverman.
Doc Johnson's bestsellers include the "Pocket Rocket" and the "Rabbit" vibrator, made popular by the hit television series Sex and the City, as well as the masturbators modeled on former pornstar Sasha Grey.
Although its retail customers once faced a constant battle from local, state, and federal authorities trying to shut them down, the company has largely been left alone by legislators over the years.
"Today, I think we've moved ahead in America as they have in many other countries and they've gotten to the point where they understand that this is a natural part of life," said Braverman
Source: Kami.com.ph