Davaoeños Donate Rice To Starving Farmers In Kidapawan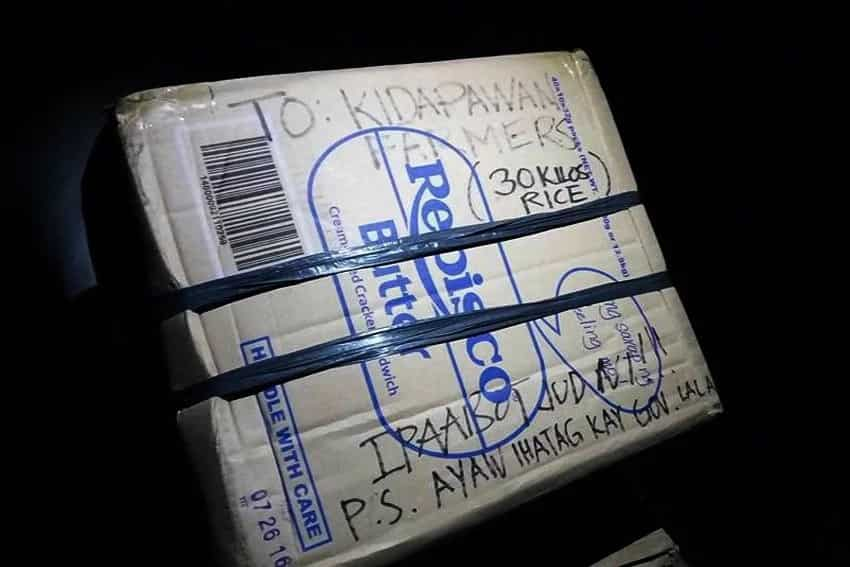 From a Facebook post of volunteerism, donations of sacks of rice soon started to flood in from the people of Davao City.
It was 2:00am on April 1 when Fritz Freire posted that he would donate 5 kilos of rice and bring them to City Hall. He encouraged his friends to do the same, and soon everyone was bringing rice sacks to give to the starving farmers of Kidapawan.
As of 4 pm Saturday the contributions totaled 65 sacks of rice which were transported to Kidapawan City past 5 pm Saturday, April 2.
Presidential candidate and Davao City Mayor Rodrigo Duterte Friday told reporters in Bukidnon that the city government of Davao would extend help and provide food for the farmers on humanitarian grounds as it cannot intervene on issues outside its territory.
Many business operators in Davao City have pledged to donate rice for the farmers.
On Saturday afternoon, April 2 a truckload of around 160 sacks rice left Davao City Hall at 5:00 pm. The truck also carried some grocery items including canned goods, noodles and water bottles. The sacks of rice were coursed through Radyo ni Juan in Kidapawan City.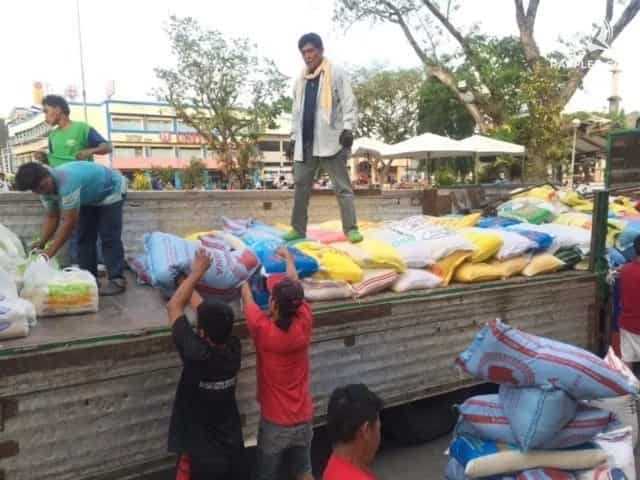 The camp of Duterte said he monitored the situation in North Cotabato and on Friday night "committed to give food as humanitarian assistance to alleviate suffering and save lives."
One of the City Hall personnel interviewed by Davao Today said that they will resume the loading of donations tomorrow, April 3 at 8:00  in front of the City Hall.
The Duterte Media Group has started accepting rice and other food stuff for the farmers. Rice and food stuff donations can be dropped off at Room 10 Pelayo Bldg., Camus St. Ext., Davao City (fronting Midori Inn). It added that rice donations can also be dropped off at the Davao City Hall.
Actor Robin Padilla also bought 200 sacks of rice for the farmers.
photo from davaotoday.com
photo from rappler.com
Source: KAMI.com.gh