The amount of characters in this scene is a bit overwhelming: a baby, a cat, a dog and their harried mother.
Unless the mother has five arms and can move at super-human speed, it's hard to imagine that this household can ever be tranquil and quiet.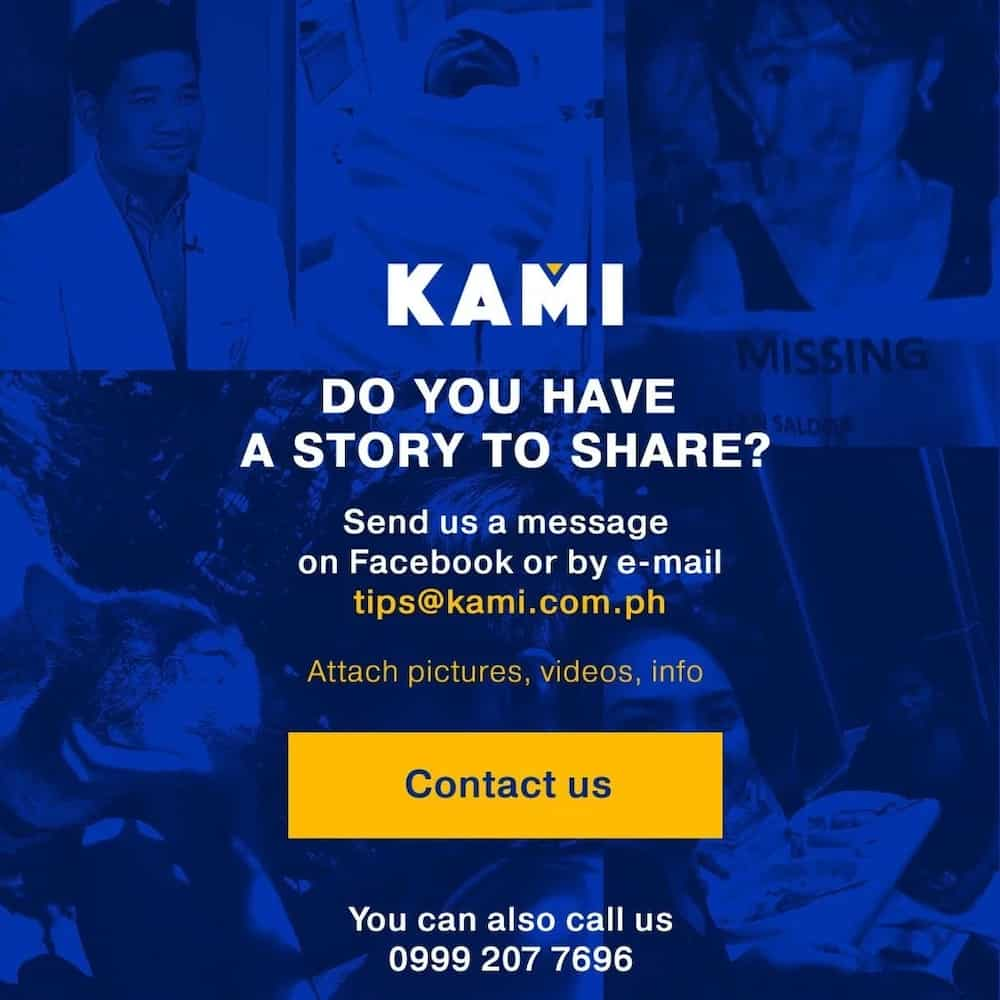 Sometimes, though, it helps when one of the elements of such equation assumes responsibility for another.
In this case, the cat takes care of the baby.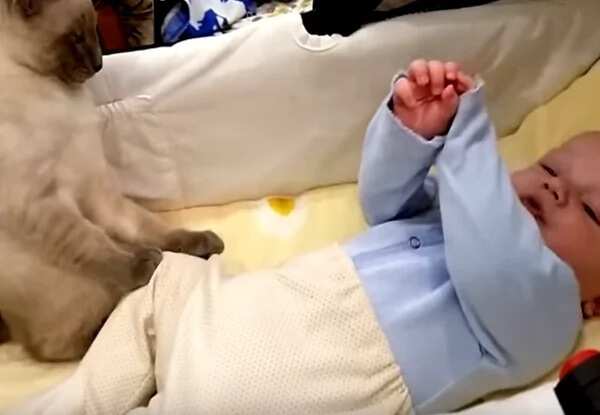 Here we have a crib with a restless baby, and a cat keeping a watch over him.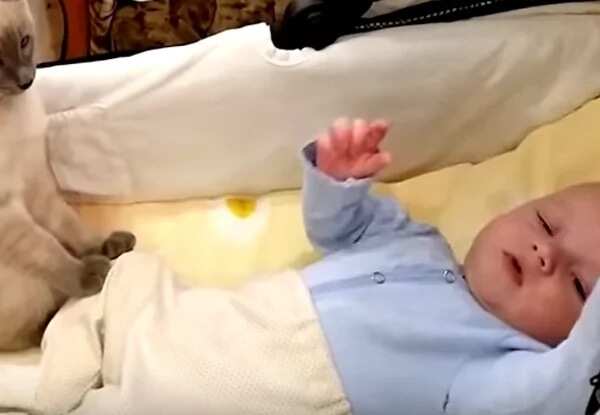 At some point it seems like a loud cry is about to break the stillness of the room, but what we hear instead is a soft purr – and then the baby starts smiling.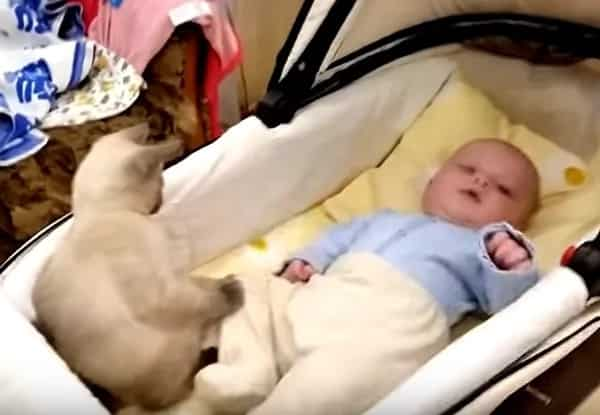 There was never any reason to worry though: mom seemed to be on the lookout, and in any case, the person who was recording the video could be useful for something too, or at least we hope so.
Source: Kami.com.ph