Marjorie Barretto's kids play 'Who Knows Mom the Most' in a fun vlog
- Marjorie Barretto has updated her YouTube channel with a fun episode
- The veteran actress released a vlog featuring her children – Dani, Julia, Claudia, Leon, and Erich
- In the vlog, her five kids took on 'Who Knows Mom the Most'
- The siblings tried their best to answer some interesting questions about their mom
Marjorie Barretto recently had a fun vlog episode on her YouTube channel.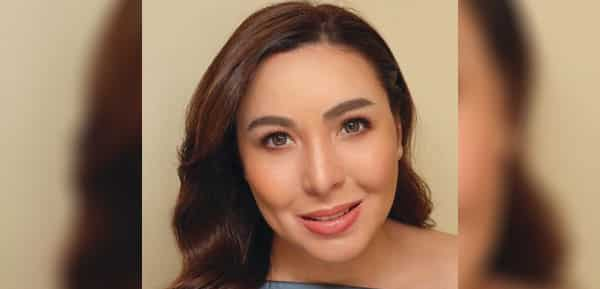 In the said vlog, the veteran actress featured her children – Dani, Julia, Claudia, Leon, and Erich.
Marjorie's kids took on 'Who Knows Mom the Most' and answered some interesting questions about their mom.
"So last year, we did something like this. But it was so controversial, I decided not to air it. So I hope now, my kids will give better answers. This is the 'Who Knows Mom the Most'," Marjorie said in the video.
Among the questions she asked her kids was, "Who is my celebrity crush?"
Her kids then revealed that Ariel Rivera was one of Marjorie's celebrity crushes.
As a bonus question, the veteran actress furthermore asked, "Who is the nicest to Mommy?"
For this question, Marjorie said that Julia got the correct answer. Julia said that she is the most obedient while Erich and Dani are the nicest.
Watch the said vlog below:
Born on May 19, 1974, Marjorie Barretto is a Filipino actress who is the sister of Claudine and Gretchen Barretto. The star has been with three partners who are the fathers of her children. They are namely Kier Legaspi, Dennis Padilla, and Recom Echiverri. Marjorie has five kids namely Dani, Julia, Claudia, Leon, and Erich Barretto. The five of them, despite having different fathers, grew up with their mother and share a close relationship with one another.
On her Instagram page, the veteran actress flaunted her son, Leon, who has just graduated from high school with several awards. The veteran actress also expressed how delighted she and her daughters are because of Leon's achievements.
Marjorie also took to social media to thank Julia Barretto. The 47-year-old actress expressed gratitude to her daughter for helping her put her son, Leon, in a good school. "I couldnt have done it all with out your help. You must be so proud too," Marjorie told Julia. Leon finished high school at Multiple Intelligence International School.
Source: KAMI.com.gh