Benjamin Alves, your next hot teacher?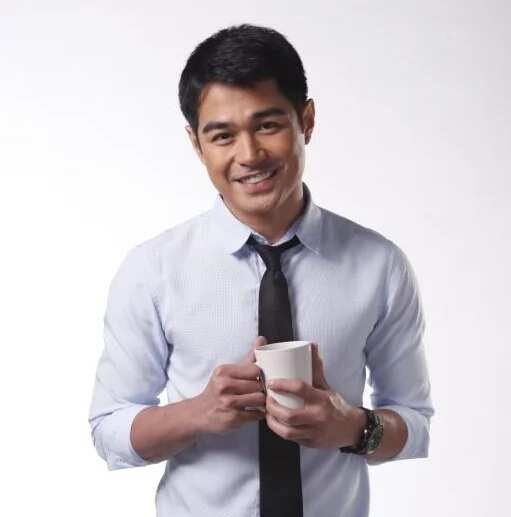 GMA Kapuso hunk Benjamin Alves bared in an interview with the Inquirer that he hopes to be able to teach in a university someday.
"The plan was to teach in a university, but to do that, I have to first take up a master's degree. I will do that eventually, when I'm much older," Alves shared with the Inquirer.
The 27-year-old actor is not just all about looks; he sure has brains as well. Alves graduated summa cum laude from the University of Guam with a degree in English Literature. He also shared that he took up this course because of his love for reading and writing.
"I'm an actor now, but when I was younger, I was really shy. I kept to myself and read comic books and magazines. It was only after high school when I broke out of my shell and went into acting," he added.
Alves recalled that he worked as an online English tutor to make some money for his college studies. "I was already teaching people in Japan and Korea. This was while I was trying to find a place to go to where English instructors were in demand. I did that for a year," he narrated.
The Kapuso actor was one of the TV personalities who read in the Inquirer Read-Along's ninth anniversary celebration on May 21.
It was already the second time that the actor participated in this Inquirer event and highlighted its importance. "I grew up reading these kinds of books. It's nice that we have this to encourage kids to read at an early age. Hopefully, they'd grow up to be writers or teachers," he said.
"More than being able to act, it's such a blessing that I am able to use, in some way, my college education to help kids. My sister is a second grade school teacher. I get ideas from her on how to catch and sustain the attention of these kids for at least 30 seconds. Education is a big part of our family," he added.
Exploring his love for creative writing, Alves wrote for #ComingofAge book together with Lauren Young, Jasmine Curtis-Smith, and other writers and known personalities. The book published by Summit Books and was released this month explores the delicate period of transition in people's lives and how it signifies different things for different individuals.
Source: KAMI.com.gh