[embed][/embed]
Months after the nationwide campaign and weeks after the election on May 9, the Republic of the Philippines will proclaim our new president and vice president. The first and second highest elective position in the land.
Davao City mayor Rodrigo Duterte won by a landslide, while representative Leni Robredo won by a hairline against her rival Ferdinand "Bongbong" Marcos. Marcos wanted to halt the proclamation of the vice president, not accepting his defeat gracefully.
4:15 PM: Fellow representatives congratulates Leni Robredo for her win.
4:14 PM: The joint session has ended.
4:10 PM: Senate, House approve resolution to proclaim Duterte, Robredo as winners of May 9 polls.
4:07 PM: Dela Cruz, Marcos to file case to clear the air in Elections 2016. Congratulates winners of polls.
4:00 PM: Rep. Dela Cruz questions Comelec's duties and actions on complaints filed regarding irregularities in Elections 2016.
3:59 PM: Rep. Dela Cruz questioning the integrity of the elections.
3:55 PM: Abakada Rep. Jonathan Dela Cruz given five minutes to present case.
3:49 PM: Rep. Harlin Abayon won in Supreme Court over House of Representatives Electoral Tribunal (HRET) rule favoring the petition filed by former House Deputy Speaker Raul Daza questioning Abayon's victory in the 2013 polls.
3:47 PM: Northern Samar First District Representative Harlin Abayon interrupted proclamation saying that his name was not included in the list of NBOC. Apparently, former Cong. Raul Daza was included in the roll call.
3:39 PM: Mayor Rodrigo Duterte, Rep. Leni Robredo proclaimed as duly-elected president and vice president of the Republic of the Philippines.
3:37 PM: Pimentel says canvassing of President, VP votes fastest in PH history. It took 3 days to finish canvassing the votes.
3:33 PM: President-elect Duterte to skip proclamation. Find out why.
3:17 PM: Senator Koko Pimentel currently presenting committee report of the Joint Canvassing Committee.
3:15 PM: Abakada Rep. Jonathan Dela Cruz tried to deliver a speech before proclamation, but was denied of the floor.
3:11 PM: Joint session has started.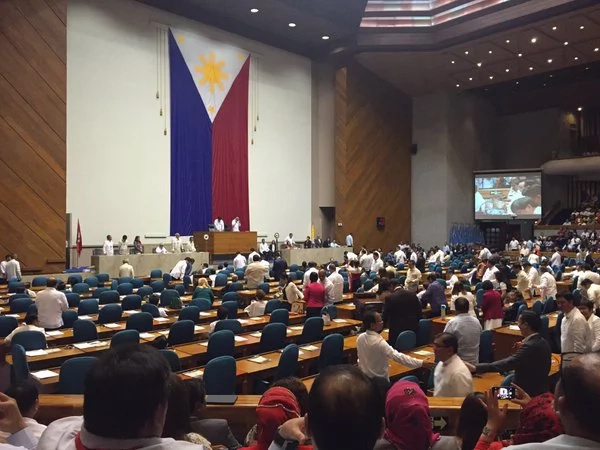 3:01 PM: Vice President Leni Robredo arrived in session hall.
2:50 PM: Galleries brimming with guests to watch the proclamation.
2:28 PM: Congress to start proclamation of President and Vice President.
2:13 PM: Spectators started to fill in the plenary hall for the incoming vice president proclamation.
2:02 PM: Senator Alan Peter Cayetano arrived in plenary hall; confirmed that Duterte will not attend proclamation.
1:36 PM: Supporters of Leni Robredo arrived in Batasang Pambansa.
12:35 PM: Pastor Boy Saycon brings to Senate 3 witnesses on alleged election fraud and will present them to Senators Osmeña and Guingona, VP Binay.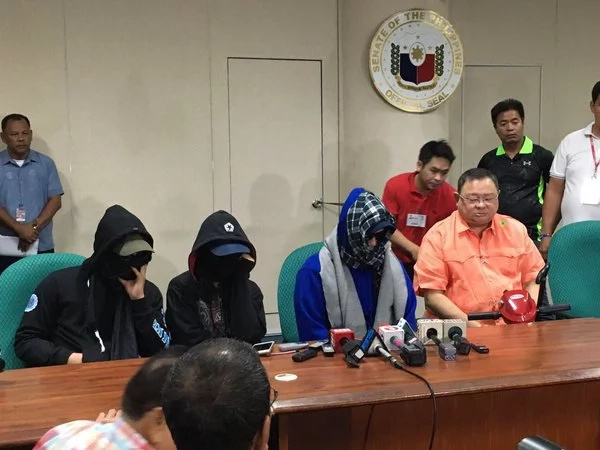 Source: Kami.com.ph