Duterte reveals daily schedule as president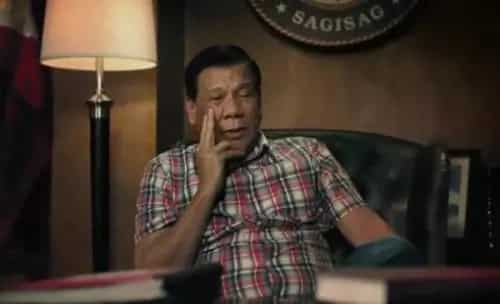 Rodrigo Duterte has revealed his planned daily working schedule once he takes oath as the country's President. The incoming President announced that he will start working at 1 p.m. daily and end his work past midnight if necessary.
"I would like to announce that my day starts at 1 p.m. Because when I am President, I would have to sign papers. But unlike others, I don't sign unless I know what I'm signing. It would take time," Duterte told reporters in Davao City.
Duterte explained that he will wake up at 10 a.m., take a bath at 11 a.m., be ready at 12 noon, and go straight to the office at 1 p.m. He also enumerated his daily tasks as the president: sign ceremonial papers, receive visitors, then read and sign documents at night.
The outgoing Davao City mayor is also ready to work overtime if needed. "Whatever, I'm available 1 to 5 p.m., and then 6, 7, 8, 9, 10, 11, 12 … if you want until morning, that's also OK." Duterte explained.
The President-elect also added that the majority of the papers and documents he will have to deal with will be studied and signed in his study room and that his office will be used to entertain his visitors.
As for the government offices and agencies that have a different working schedule, Duterte tells them:  "That's your problem. For me, I will sleep."
Duterte also repeated his earlier statements about his plans to reside in Davao City and not in Malacañang because of the presence of ghosts. He said that Imee Marcos – daughter of late President Ferdinand Marcos – has confirmed to him that there are ghosts in the Palace.
If Duterte's plan to stay in Davao City even after taking oath as the president pushes through, he also plans on travelling with only two people for his daily domestic flights from Davao to Manila in order to lessen the costs of travel.
RELATED: Duterte has no Cabinet post yet for Robredo
Source: KAMI.com.gh