Ma'Rosa to be shown in French Film Festival in Manila?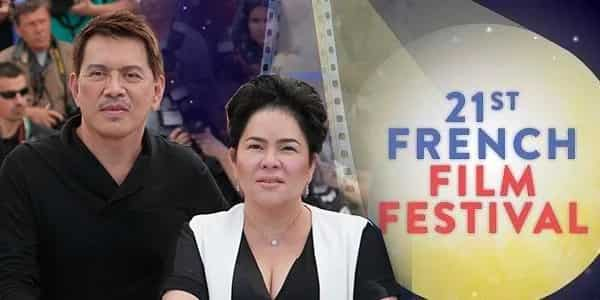 The film that gave the country its first taste of a Cannes Best Actress award still drew a lot of talk during the press conference of the 21 French Film Festival in Manila.
Naturally adding to the excitement is the possibility that the film  of critically acclaimed Filipino director Brillante Mendoza might be shown during the festival here in the Philippines.
However, audiovisual attaché Martin Macalintal, without promising anything, said they would give their best effort in seeing if it is possible.
It does not come as a surprise that the film remains the talk of the town and congratulatory messages keep on pouring in.
"We would like to congratulate the Philippines once again for making its mark internationally," said Laurent Legodec, deputy head of mission of the Embassy of France.
Legodec also highlighted Jacklyn Jose's win not just for the Philippines, but also for the rest of Southeast Asia.
"Not only did Brillante Mendoza participate once again in the official selection of the Cannes film festival with his film 'Ma' Rosa,' but for the first time, an actress from the Philippines—and I could say an actress from Southeast Asia— was named Best Actress. We are really pleased to congratulate Ms Jaclyn José for receiving this honor," he said.
Both Brillante Mendoza and Jacklyn Jose are expected to attend the Red Carpet Opening Night of the French Film Festival, which will run from June 8 -14. Opening this year's film festival is Maïwenn's well-received film "Mon Roi," which won for Emmanuelle Bercot the 2015 Cannes Best Actress award.
This year's French Film Festival will showcase 19 films that will screen at Greenbelt 3 Cinemas, Bonifacio High Street Cinemas, and at the Cinematheque Center Manila.
On June 12, to celebrate Philippine Independence Day, 2 Filipino films will be shown back-to-back at Greenbelt 3. These two films that have participated in international film festivals in the recent past are Lawrence Fajardo's "Imbisibol" and Carl Joseph Papa's drama-comedy film "Manang Biring."
After its Manila-leg, the festival will have its run in Ayala Center Cebu on June 22-25, and in Abreeza Mall Davao on June 28-30.
"[The film festival] is an important part of our cultural action here, because we are able to directly reach a wider public through a medium that people can easily relate to," Legodec said.
"Indeed, this is one of the most awaited cultural events and, moreover, the films show how much the French and the Filipinos have in common," he added.
Source: KAMI.com.gh