A girl has been to heaven and hell; here's what she saw
Expect the unexpected. First off, you're sleeping for nearly a whole day, and the next thing you know, you've dozed off to the place of angels and demons the moment your eyes snap open. But as the saying goes, believe nothing you hear, half of what you see, and everything you feel, this young girl could possibly be the eyes of our confusion and the answer to life-long questions, all because of one long dream.
A video posted on Facebook by the community page, XOLXOL Entertainment, featured an elementary student who claims to have been brought to heaven and back in her dreams as she sleeps for a whole day. The video sparked discussions and netizens squabble over whether to believe the child or not.
In the video, the young girl dropped names of long-dead celebrities whom she claimed to have had a glimpse of, who seemed to do exactly what they were doing when they were alive.
To name some, this young girl mentioned having seen the Filipino King of comedy, Dolphy, Pope John Paul, and the sensational pop singer Michael Jackson in hell or "impyerno." She broke down as she talks about having seen her Dad whom she said had warded her away, telling her to leave and go as far as she can since she does not deserve to be in that place. However, the girl expressed extreme sadness in seeing all the people in hell - suffering and seemingly screaming for help - without any water.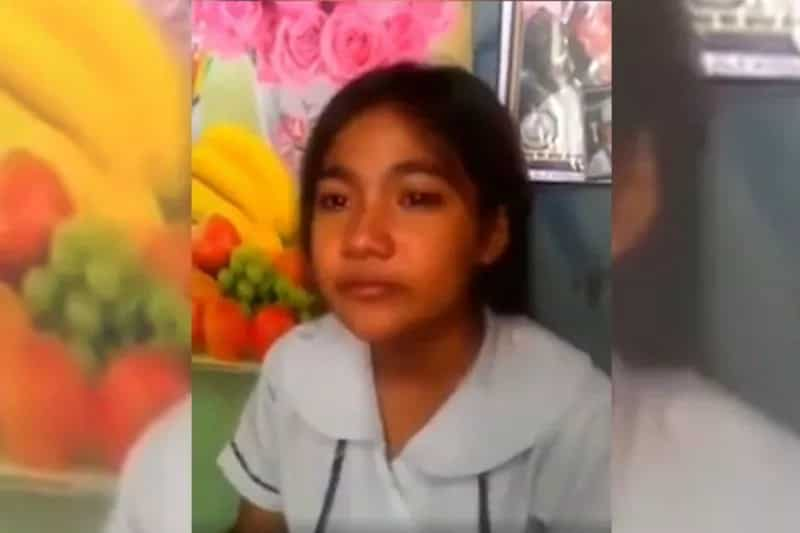 The young girl went on saying that as her father yelled at her to leave; she was then scooped by a flawless, unwrinkled hand that was abnormally monstrous. This hand then brought her to heaven, where she saw gardens lining a golden floor. The heaven-dwellers - the angels - whom she described to have extremely long hair had their backs on her, as they worshiped in circles. She further described the place as serene beyond words, and beyond even what human imagination could reach.
Netizens were both perplexed and astounded by the concept she mentioned, but some comments have stated that a biblical explanation could verify that what she saw was actually true. The confusion about heaven and hell still prevails, but everyone, because of this young girl, has been given an idea.
RELATED: C2 drink recalled in Vietnam for alleged excessive lead
Source: KAMI.com.gh