President-elect Rodrigo Duterte has been known for his foul mouth. But as each day passes, his term as president nears. He promises to follow proper etiquette and necessary protocols  which his position requires.
"I'm trying to enjoy my last few days of rudeness," he stated during a press conference last Wednesday.
On another note, he also tried to educate the media by teaching them when to decipher that the statements he gives out are out of humor or pure seriousness to avoid things being taken out of context.
Duterte himself admits to the flaw of his words and reasons being influenced by growing up in a neighborhood where it is the norm to curse.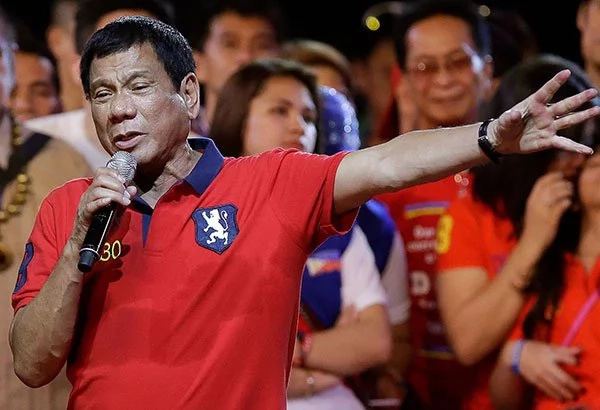 He added: "Why would you criticize my cursing? If I don't do that, I'm already dead. My language is like that because that is my universal identity given by God."
"Di na ako pwedeng magloko-loko diyan pag andyan na ako. Di na talaga I swear to God," he promised when he assumes the position.
He also told the Manila journalists not to take him too seriously because they do not know him yet. Duterte shared that back in Davao, he enjoyed funny banters with the journalists and also half –heartedly joked that he could be bipolar at times.
He told the reporters how to see the difference between his jokes and a policy statement by citing his statement last Tuesday about not wanting to make an inaugural speech last more than 5 minutes. "If it's out of the blue or a preposterous statement, do not believe it. Who would deliver a five-minute inaugural speech? That's crazy! Filipinos will kill me," the mayor said.
As to censorship, he pledged that it shall be removed and vowed to answer whatever question the media has as long as it has something to do with the government he is running.  Unlike before, wherein questions must first be submitted to the office in order for the President's staff to review to look for a just and appropriate answer.
Source: Kami.com.ph