Is the sexy Kapamilya actress Ellen Adarna the gf of Sebastian 'Baste' Duterte?
Ellen is currently in Siargao Island for Beauty Gonzalez's birthday bash. She's chilling with friends Beauty and Nivien Soledad at the beach.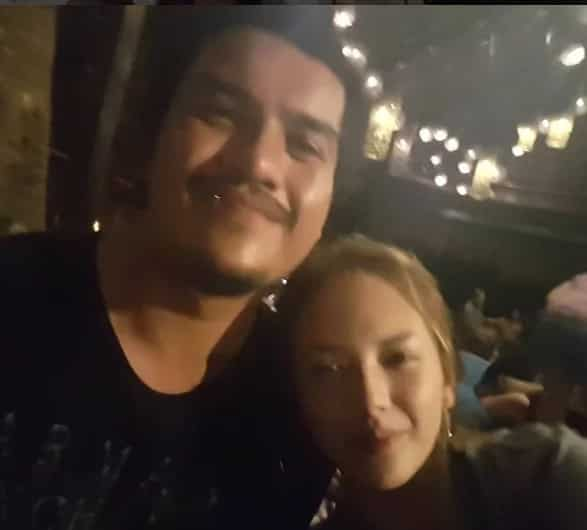 They have been showing off their beach bodies in sexy bikinis while swimming.
During her trip, Ellen posted a series of photos on her Instagram account with Sebastian 'Baste' Duterte. In the photos, they're seen together chilling and drinking tuba or coconut wine with friends at Siargao.
In one of the photos she posted last night, however, Ellen and Baste looked very close and intimate in their photo together. She even says sorry to girls because she's not "basted" (that meant she wasn't rejected by Baste.)
Because of this post, Ellen's fans have posted their questions to her if they're together already or they're still dating. Many have been supportive if they were indeed a couple; some are saying they look good together and some have said that they're lucky to have found each other.
There are also those who commented that they didn't like them together because they were either envious or they didn't want their crush (either Baste or Ellen) to be taken.
A few days ago, Baste admitted in a Facebook live video that he has a "GF" already breaking the hearts of his fans girls and gays alike. This begs the question: Can Ellen Adarna be Baste's GF?
There's just one problem, Ellen already admitted a few months ago though, that she already has an afam boyfriend. But, based on Ellen's Instagram feed, she hasn't posted any photo of her with her afam beau for a while now, which can mean that she's not dating him anymore.
Ellen voted for Davao City Mayor Rodrigo Duterte as her president, does she also vote for Baste Duterte as her boyfriend?
RELATED: 14 hilarious replies from Baste Duterte to his fans