Here's something to nibble on for the adventurous eaters out there.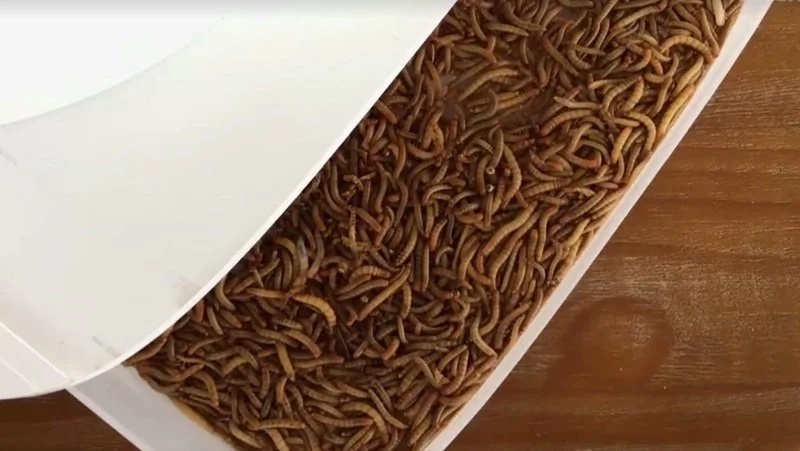 A startup based in Shenzen, China called LIVIN Farms wants to revolutionize the food industry with edible mealworms.
But before you start puking all over your couch, the developers assure us that the mealworms are fit for human consumption.
LIVIN Farms developed a "desktop hive" so you can grow your own edible mealworms at home.
Katharina Unger of LIVIN Farms said these edible worms can be prepared in many different ways.
"We love it roasted and just crispy like a snack with some salt. Or barbecue or spicy," said Unger.
These mealworms are actually a healthy meat alternative. They can be ground and baked into breads, tortillas, cookies, and muffins too.
So for those looking to pack on the protein, growing mealworms may be a good option instead of splurging on expensive protein shakes every month.
Looks like the solution to the world's hunger problem is finally solved. All you have to do is not be picky with what you eat.
Source: Kami.com.ph