Erap Magic Expected To Boost Poe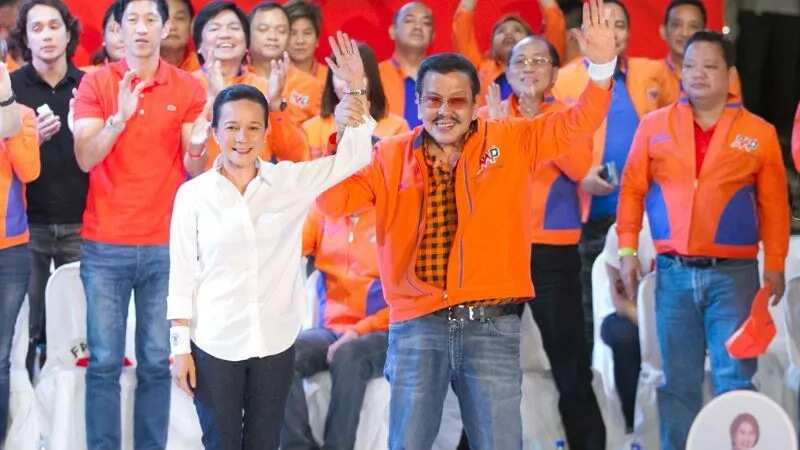 Erap Magic Expected To Boost Poe
Mayor Joseph Estrada remains a widely popular political figure. He swooped in by a wide margin in the 1998 elections and won the presidency. In the 2010 presidential elections, Estrada finished second place to Aquino with 9.4 million votes or 26.25% of the total votes cast, placing higher than former senator Manuel Villar, who finished third place and down by almost four million votes to Estrada.
Mayor Estrada recently endorsed Poe, who is seen as the presidential frontrunner and now has a solo lead in the latest Pulse Asia survey. The former president believes that Grace is the right person for the job and wants to boost her chances for the highest office of the land.
"I hope so. So that I can help Grace Poe because she is the right person to become our next president," said Estrada when asked in a campaign sortie if his popularity can boost Poe's chances for the presidency.
However, Estrada did not endorse Poe's running mate, Senator Francis Escudero. Rather, Estrada believes that it is Senator Ferdinand Marcos Jr. that is more qualified for the presidency.
"Grace has a good background. She is a graduate of political science in Boston College. Those are among the factors that make her number one in the race. She's very learned," said the mayor on Poe.
"He's very qualified – lots of experience in public service as governor and senator. His mother is Imelda Marcos who served as Metro Manila governor," said the mayor on Marcos, on the other hand.
Additionally, two warring political factions in Laguna came out to show support for Poe. Representative Edgar San Luis, a former Liberal Party member, hosted a small pro-Poe rally in Barangay Segunda Parang. There, he introduced Poe as his next choice for the president. There were posters everywhere with the slogan "Kay Egay Poe Tayo"
Vice Mayor Rolando Ubatay also supports Poe, who is running against Lumban's current mayor Reynaldo Añonuevo. Añonuevo is allied with the administration party.
Source: KAMI.com.gh